In standard Motor City fashion, the Detroit Motor Show 2016 played host to its fair share of American muscle cars. Ford used the Detroit show to showcase their latest and greatest special edition Mustang, the Mustang GT California Special.
The 2016 Ford Mustang California Special is a reintroduction of one of Ford's most well-known special packages. The California Special package is available to order only on GT Premium trim level Mustangs and inludes a host of features that hearken back to the Mustang's rich and storied history.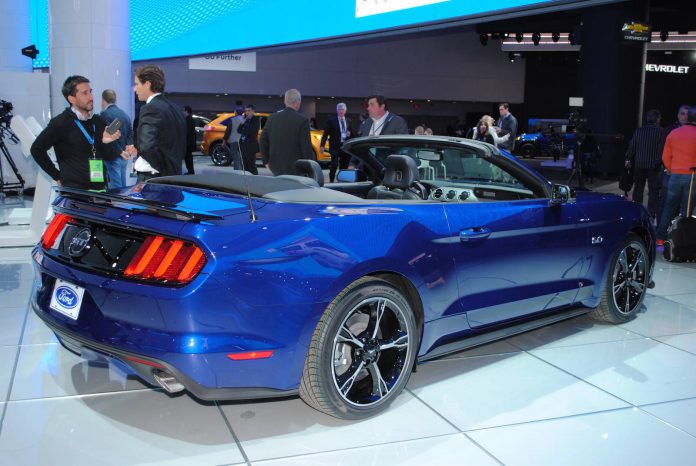 The host of upgrades are mostly cosmetic in nature. Interior upgrades include special upholstery, door panels in addition to California Special badging and aluminum dash trim. Exterior upgrades include the classic Mustang design feature from the 1960s, turn signals that are inset into the hood vents.
Ford Mustang GT California Special
Performance upgrades include a new strut tower brace to stiffen the chassis as well as a front splitter and air dam.
Ford has not released pricing information for the California Special, but considering it is only available on the top of the line GT Premium Mustang, expect to pay a pretty penny for your nostalgia.
For more pictures from the Detroit Motor Show 2016, see our news channel.