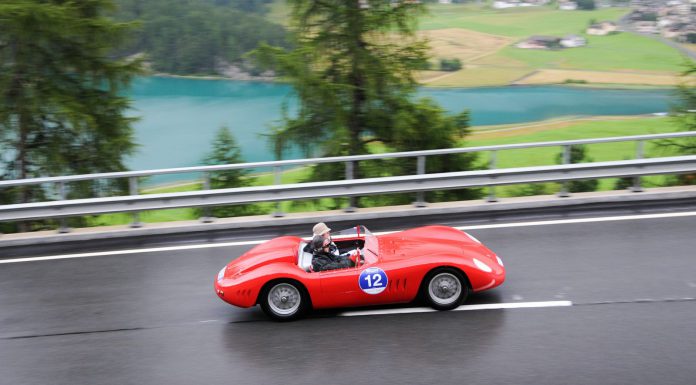 On the 21st of August, Passione Engadina 2015 will be held. This year will mark the 4th iteration of the event and it is shaping up to be one of the very best yet.
Certainly one of the most impressive cars heading to Passione Engadina 2015 will be the 1968 Pininfarina P5. Not to be confused with the Pininfarina P4/5 of James Glickenhaus, the original P5 was based around the Ferrari 250. It was created as a study in aerodynamics and design and pioneered the use of glass engine covers. Powering the car is a 3.0-litre mid-mounted V12 engine.
Another awesome car bound for the event is a 1971 Ferrari 512 M which came fourth in the 1971 24 Hours of Le Mans. Powering the car is a 5.0-litre V12 engine mated to a five-speed manual transmission. Other key mechanical components of the car include its double wishbone and coil spring front and rear suspension as well as the four wheel hydraulic vented disc brakes.
Passione Engadina 2014