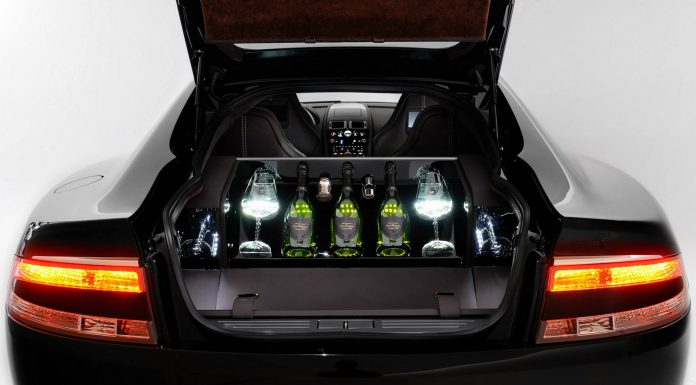 To celebrate the ongoing partnership between the Aston Martin Milano dealership and Dom Pérignon, the covers have just been lifted on a special Rapide S officially dubbed the 2016 Aston Martin Milano Rapide S Dom Pérignon.
While the car has been created strictly for promotional purposes, it does stand out from the standard Rapide S in one key way; its hand-built removable cellar found in the boot. The package supports three bottles of the finest Dom Pérignon champagne from 1998 as well as two bottle openers and two crystal glasses.
Throughout the rest of July, the car will visit a selection of resorts and restaurants throughout Italy. Once the tour is completed, Aston Martin Milano will open up the order books for the Dom Pérignon Deuxieme Plénitude Special Kit for Rapide owners looking to add a special touch to their cars.