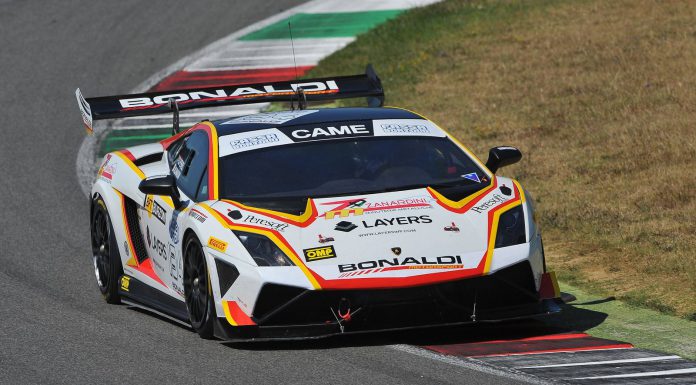 Round 4 of the Italian GT went down this past weekend at the legendary Mugello Circuit, a challenging round for South African driver David Perel and his teammate Mirko Zanardini. For Perel, this was his first time on the Italian racetrack. The Cape Town driver only had 10 laps to master the circuit before racing kicked off. Nonetheless, the Bonaldi Motorsport duo pulled out their best cards to end the weekend in a better place.
They started Race 2 from pole after qualifying first but a last minute puncture and penalty resulted to a fourth place finish in GT Cup. Perel admitted the Porsches had a better chance of winning the round. "Its going to be a tough weekend as the Porsches have a bit of an advantage over us here, but our target is to end race one fourth so we can get rid our time handicap and then we can go for the win on Sunday…"
[youtube]http://www.youtube.com/watch?v=TVx8COzopq0[/youtube]
Race 1 saw them finish in eighth place after Perel suffered a puncture while trying to claim third spot. Kripton Moto team won the GT Class in race one with a Porsche 997 GT3 Cup. Another Porsche 997 of Ebi Motors SR took the win in the GT3 class leading an Audi R8 LMS from Audi Sport Italia and a Ferrari 458 GT3 from Ombra Racing.
When Race 2 got underway on Sunday, Perel had mastered the track enough to get the right pace going in his Lamborghini Gallardo. A series of misfortune hit again with teammate Mirko at the wheel – first it was a puncture followed by a drive-through penalty acquired while changing the wheel. "Phew – fourth in race 2 is not as bad as it initially seemed!", said Perel after the race. They are third in the standings with 76 points in the GT Cup.
Elsewhere in the GT3 class, the Roal Motorsport duo of Comandini-Gagliardini drove their BMW Z4 GT3 to victory leading Audi Sport Italia duo of Mapelli and Amici in an Audi R8 LMS and Ombra Racing team of Frassineti and Beretta in a Ferrari 458 GT3. Three Porsche 997 GT3 Cup cars filled the podium in the GT Cup class.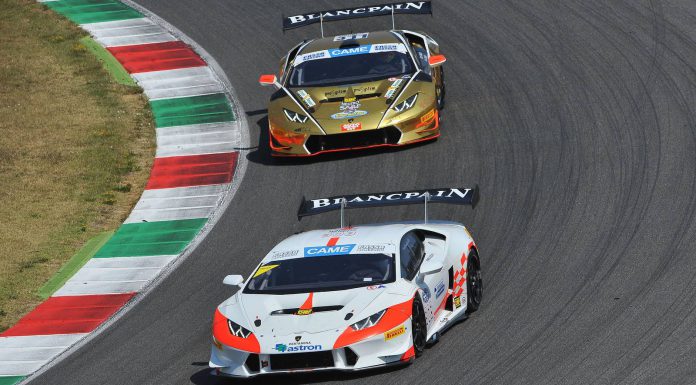 Round 5 of the Italian GT will head over to Vallelunga on September 13th.