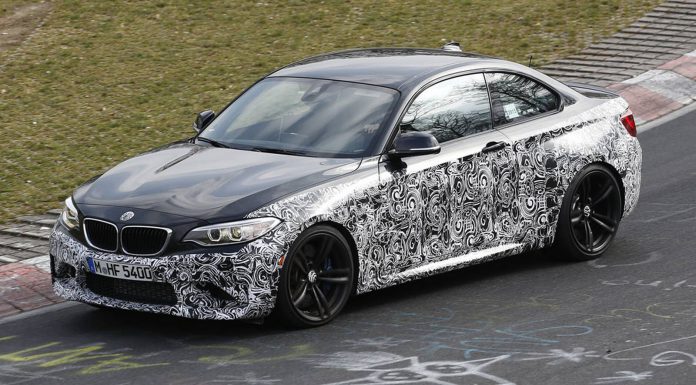 Prior to the 2016 BMW M2 launching in the coming months, it has emerged that the German sports car could retail for around 54,000 euros.
Such a figure seems reasonable considering the BMW M235i starts at 44,900 euros while the larger and more powerful M4 Coupe is priced from 72,500 euros. It is likely that the reported €54,000 figure would be for an M2 equipped with the standard six-speed manual transmission with the seven-speed dual-clutch transmission inevitably adding around €2000 to that price.
If these prices are accurate, then the M2 could prove a cheaper alternative to the M4 with which it is tipped to share many of its drivetrain components with.
Beneath the skin, the M2 is tipped to feature a 3.0-litre twin-turbocharged six-cylinder engine delivering a total of 365 hp and 342 lb-ft of torque. Alongside these new power and torque figures, it is suggested that the BMW M2 will feature a torque overboost system which sees twisting power bumped up to 368 lb-ft. What these figures mean is that the BMW M2 will have at its disposal an extra 44 hp over the already brisk BMW M235i. Consequently, 100 km/h should fly by in less than 4.5 seconds.