As part of The Pinnacle Portfolio being sold by RM Sotheby's at the company's Monterey auctions from August 13-15, an exceptional 1964 Ferrari 250 LM by Scaglietti will go under the hammer.
Rarer than the fabled Ferrari 250 GTO, there's certainly a possibility that this 250 LM by Scaglietti could be the most expensive car from The Pinnacle Portfolio. As a matter of fact, RM Sotheby's sold an identical example at last year's Monterey auctions for a dizzying $11.55 million.
The car in question is one of just 32 examples ever created and was originally shown to the world at the 1964 Earls Court Motor Show. It has also recently completed in the Le Mans Classic and Tour Auto and features matching chassis and engine numbers meaning it is all original.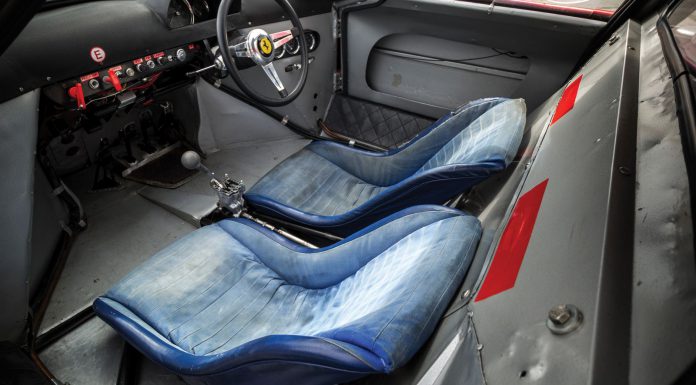 Full details about this one have yet to be released but there's certainly a chance it will sell for over $11 million. After all, the unit sold by RM Sotheby's last year had previously been crashed and badly burnt yet was still purchased by a very wealthy collector.
As with all other Ferrari 250 LM by Scaglietti models, this latest one features a 3.3-litre aluminium-block V12 engine delivering 320 hp. The engine features six Weber carburettors as well as a five-speed manual transmission and independent front and rear suspension. Disc brakes are also featured at all four corners.