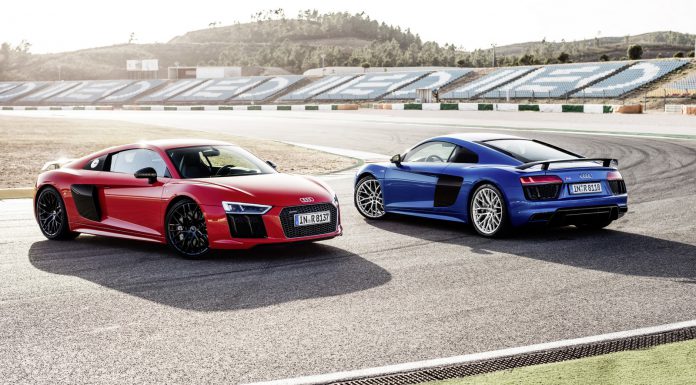 Currently only available with a naturally-aspirated 5.2-litre V10 engine, the second-generation Audi R8 is proving itself to be an exceptional supercar and a fitting replacement to the original R8. Now, the German marque has revealed that at some stage, the new car will be available with an efficient turbocharged engine.
While recently speaking at the ongoing launch of the new car, Audi's board member for development Ulrich Hackenberg said "It is inevitable that we will go to a turbocharged motor for it at some point. It would be in this model cycle, to give us a fuller range. It's quite unique to build naturally aspirated engines today and our customers love it. It doesn't mean we are not going to do a turbo, but naturally aspirated is here to stay as well."
While the range-topping Audi R8 V10 Plus is significantly down on torque on its rivals – the McLaren 650S, Mercedes-AMG GT S, Porsche 911 Turbo S and Ferrari 488 GTB – Audi revealed that when a turbocharged R8 arrives, it won't chase those cars. Instead, it will act as the entry-level model with the V10 remaining at the top of the R8 range.
Consequently, the turbocharged variant will replace the old naturally-aspirated V8 as the least expensive option. It remains to be seen what turbocharged engine the R8 will receive but it will be either a new twin-turbo V6 being developed for the RS4 or a smaller in-line five cylinder. Whatever the case may be, it won't be the twin-turbo 4.0-litre V8 of the RS6 and RS7.
[Via Motoring]