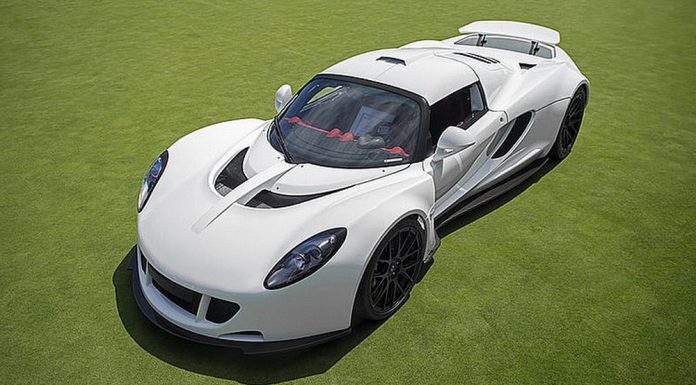 The only white Hennessey Venom GT produced is set to go under the hammer on June 28 by Constantine & Pletcher auctions.
It is reported that this Venom GT is one of just 20 units produced last year and with just 745 miles on the odometer, this Venom GT is believed to be the first in almost-new condition to cross the auction block and be sold.
Alongside the white paint job, the Hennessey Venom GT in question features black wheels as well as red and black leather throughout the interior. It is predicted to sell for between $700,000 and $900,000.
Beneath the bespoke paint finish, are the same mechanicals as all other Venom GTs. That means it features a twin-turbocharged 7.0-litre V8 providing 1244 hp. When combined with an overall weight of just 1244 kg, the Venom GT can sprint from 0-300 km/h in 13.63 seconds as well as a top speed in excess of 430 km/h.