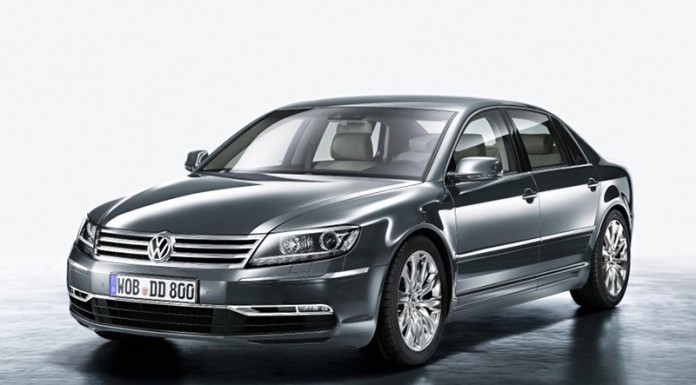 According to the latest word, the second-generation Volkswagen Phaeton will be made available with a plug-in hybrid powertrain. This is of little surprise as Volkswagen is reportedly hoping the new and improved Phaeton will rival the likes of the Mercedes-Benz S-Class and BMW 7-Series. It will therefore occupy a similar area of the market to the next Audi A8.
Underpinning the new Phaeton will be the Volkswagen Group's MLB architecture and unfortunately, details are scarce regarding the plug-in hybrid system the car could incorporate. If it aims to rival the S-Class Plug-In Hybrid, it will have to deliver over 400 hp and 400 lb-ft of torque from its internal combustion engine and electric motor.
It is reported that the new Volkswagen Phaeton will reach the market late next year or in early 2017. It will therefore debut about twelve months before the next-generation Audi A8 also in development.
Beyond the plug-in hybrid version, the new Phaeton is expected to receive the firm's brand new, twin-turbocharged 6.0-litre W12 delivering 600 hp and 663 lb-ft.