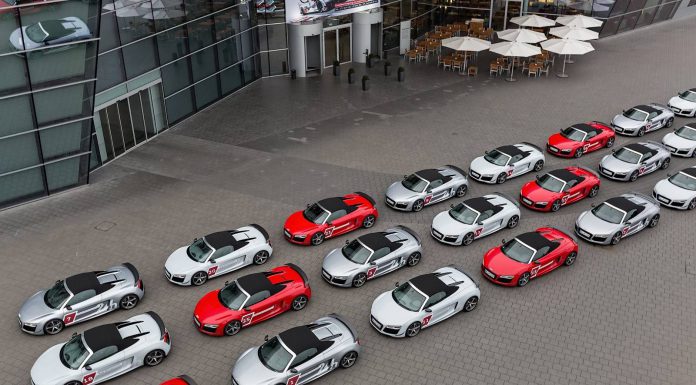 In order to celebrate Audi's participation, albeit unsuccessful one, in the 2015 24 Hours of Le Mans, the Audi Forum Neckarsulm dealership held an epic gathering of Audi R8 Spyders at the showroom.
In total, 30 R8 Spyders attended painted in either bright red, silver or white. Making the gathering all the more eye-opening was the fact that the R8 Spyders there were all similarly specced so with the exclusion of the three different colours, they were all pretty much identical.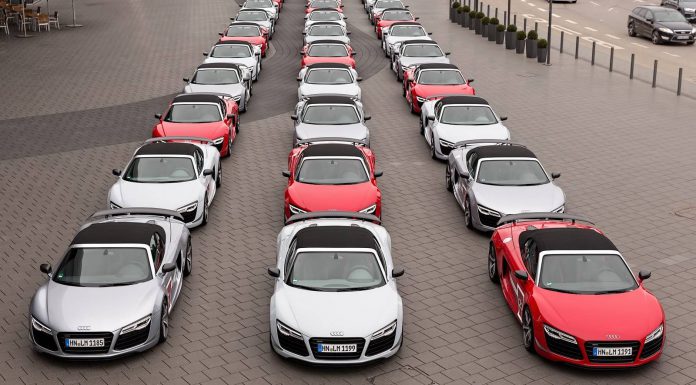 The Audi R8s which were there were all obviously first-generation models as the second-gen R8 has yet to be revealed.