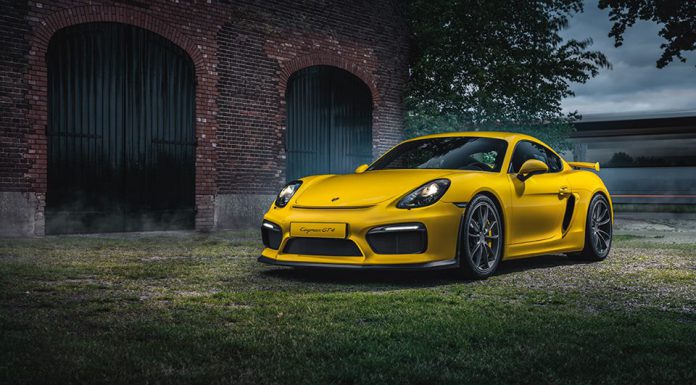 As the fastest and most performance oriented Porsche Cayman variant on the market, the Cayman GT4 bridges the gap between the Cayman GTS and Porsche 911 GT3 RS. Consequently, it is exceptionally quick off the line and around a racetrack and in the hands of the following owner, managed to lap the Nurburgring Nordschleife in a very impressive 7 minute and 41 seconds on a bridge to gantry lap.
When driven by Porsche engineers, the Cayman GT4 has lapped the complete circuit in 7:42. The shorter bridge to gantry route slashes about 20 seconds off the lap time.
[youtube]https://www.youtube.com/watch?v=7y9o7SClWS0[/youtube]
Helping to achieve such times is the Cayman GT4's 3.8-litre flat-six that produces 385 horsepower, a power unit that has been derived from the 991 911 Carrera S. Of course as with all other Cayman models, the GT4's engine is mid-mounted.
Interestingly, and in contrast to the 911 GT3, the Cayman GT4 is only available with a manual transmission. As such, the performance figures of the Cayman GT4 are nothing short of exceptional. Zero to 100 km/h (60 mph) is dispatched in a brisk 4.4-seconds and it will continue to accelerate to a top speed of 295 km/h (183 mph).
In comparison to other Cayman models the GT4 look significantly re-worked due to its heavily modified aerodynamics. Most obvious of all is the large fixed rear wing that work in conjunction with the inlet openings at the front of the car to produce more downforce than any other Cayman.