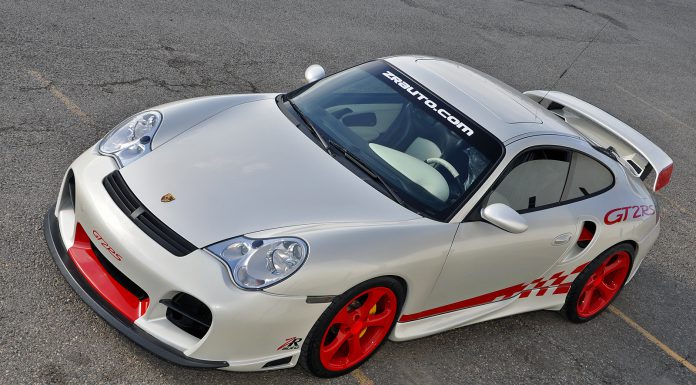 ZR Auto's Porsche 911 Turbo has seen many different looks over the years, most recently wearing this matte candy apple green wrap. But this new, simpler GT2 RS look is probably the best it's looked to date!
Wearing a Techart body kit consisting of the front and rear bumper, side skirts, rear wing, front splitter and mono-bloc wheels, this 911 is already unique, but it's not an all-show, no-go car! This one packs a punch!
The Porsche has been upgraded with a 3600 cc Twin Turbo DOHC Flat 6 motor featuring performance Sportec Turbos, remapped for 20+ PSI of boost, fully built block and heads, modified cams, custom intercoolers, upgraded injectors, high-flow stainless exhaust system and upgraded wastegates and blow-off valves.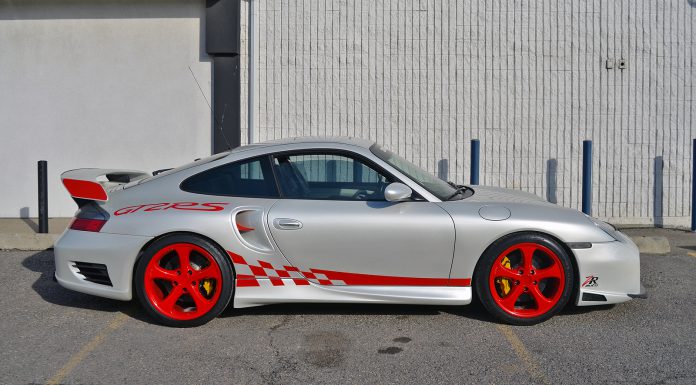 This GT2 RS boasts 714 hp and can go from 0-100 km/h in 3.3 seconds. The car has a top speed of 335 km/h. We've ridden shotgun in this car on ZR Auto's most recent road trip and is it ever a fast car!
With its new red painted wheels and flashy red graphics, this Porsche is sure to get plenty of attention as its driven around Western Canada this summer!