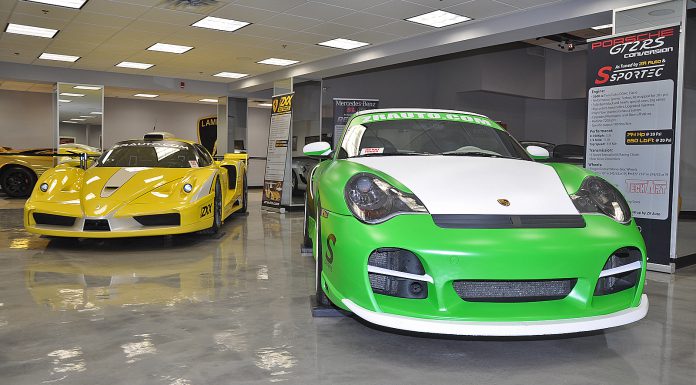 A recent trip to ZR Auto in Calgary, Canada, provided us with yet another glimpse of some of the incredible automotive feats that the automotive tuner has accomplished. It's a real treat to see such impressive automobiles.
ZR Auto's stable of modified exotics includes the world's only Ferrari Enzo-based ZXX, a Ferrari F40, 1500hp Lamborghini Gallardo, 707hp Novitec-tuned F430, Sportec-Tuned Porsche 911 GT2 conversion, Widebody Austin Mini, UFC Edition Camaro, Novitec-tuned Ferrari 360, Widebody FAB Design SL55 and orange Brabus/Kleeman Mercedes CLS 55 AMG.
In the centre of their showroom sits the infamous Ferrari Enzo-based ZXX and matte apple green Porsche 996 Turbo GT2 Conversion.
We've taken a look at the ZXX before, but have never explored ZR's Porsche 996 GT2 Conversion.
The Porsche, which started out life as a 2002 996 Turbo, has seen many visual upgrades over the past few years. Recently it was wrapped matte candy apple green using Helix vinyl wrap materials. The car is offset with white-painted forged Techart Mono-bloc wheels.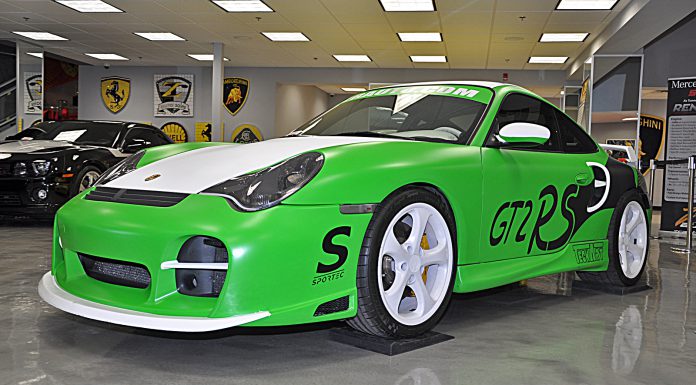 As for performance upgrades, which is what ZR Auto is renowned for, the Porsche has been upgrades with a 3600 cc Twin Turbo DOHC Flat 6 motor featuring performance Sportec Turbos, remapped for 20+ PSI of boost, fully built block and heads, modified cams, custom intercoolers, upgraded injectors, high-flow stainless exhaust system and upgraded wastegates and blow-off valves. As it staands now, the Porsche 996 boasts 714hp and can go from 0-100 km/h in 3.3 seconds. ZR Auto says the top speed of the car is 335 km/h. We can surely bet this has been proven by the ZR Auto team!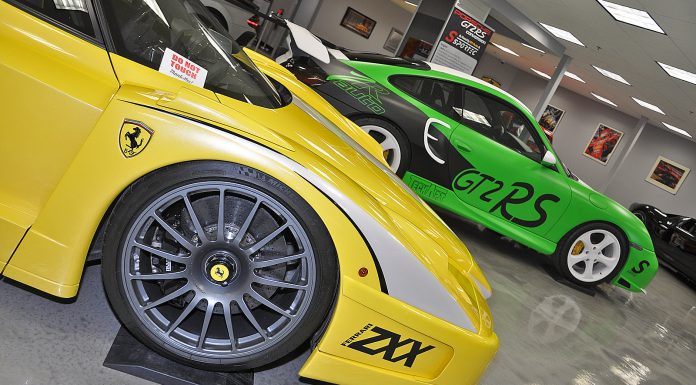 The 996 has also been outfitted with the complete Porsche GT2 bodykit, courtesy of Techart. A custom alcantra interior, racing seats and a KW V3 Coilover suspension system complete the car.