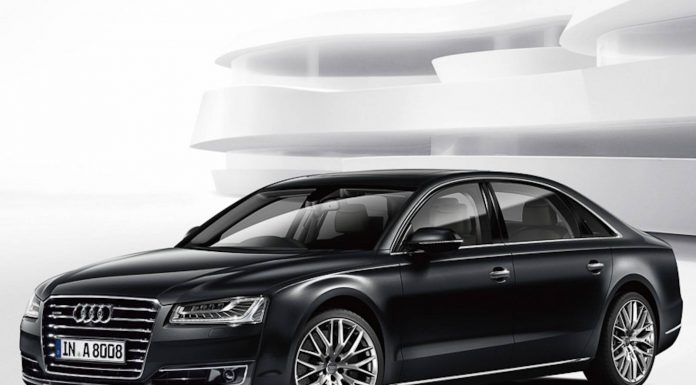 Audi has launched two new limited editions of its flagship sedan, the A8, in Japan.
The first is the A8 Sport Edition, which will be available in two engine options. The 3.0-liter V6 TFSI engine will produce 306 hp and will cost JPN 11,900,000 (USD $97,700). Meanwhile, the 4.0-liter V8 TFSI motor will be capable of producing 429 hp but will cost the consumers JPN 14,240,000 (USD $116,000).
Audi will produce eight models of 3.0-liter A8 Sport Edition while 42 units of the 4.0-liter car will be sold.
Moreover, Audi has also launched the A8 L Chauffer special edition- based on the long-wheel base A8. Starting at JPN 16,280,000 (USD 132,500), Audi will only produce five units of this variant. In addition, the A8 L Chauffer edition is unlikely to be launched anywhere else with Audi having already rejected the China and US markets.
The A8 L Chauffer special edition is similar to the A8 L when it comes to the exterior design of the car and the engine size- the vehicle being powered by a 4.0-liter V8 engine, mated to an eight-speed automatic gearbox. However, it has a bar compartment, marble grey interior, 20-inch alloy wheels and the rear passengers will get their own climate control system, apart from having large infotainment screens on the back of the front seats.