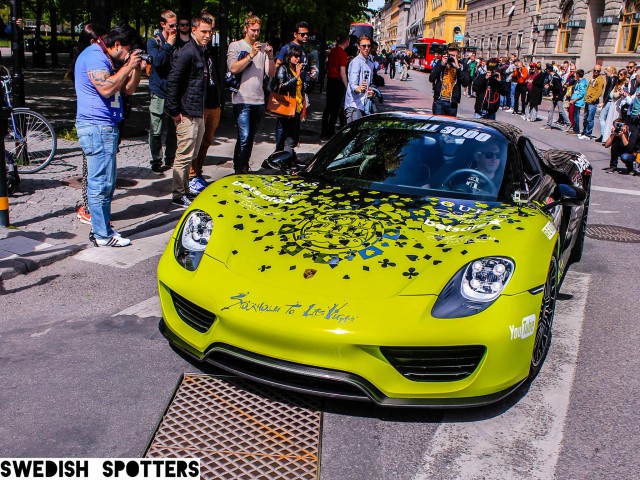 As with all iterations of the Gumball 3000 rally, this year's event has attracted a varying array of impressive cars. There are everything from high-performance sedans through to lightweight sports cars and potent hybrid hypercars.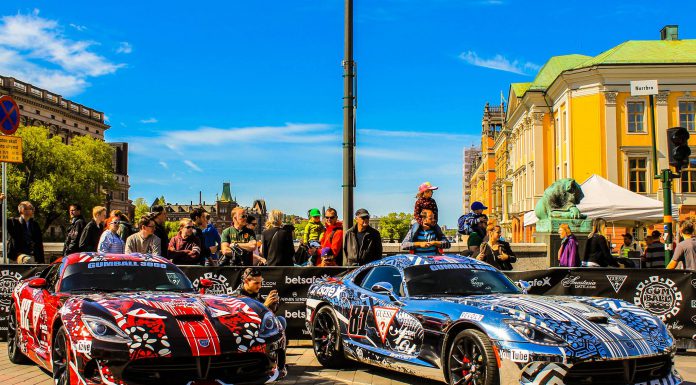 Gumball 3000 2015 recently kicked off in Stockholm and at the start line were some of the boldest cars Gumball has ever attracted. Arguably the most head-turning is a Porsche 918 Spyder which features a unique wrap incorporating lime green across the entirety of the front end. Interestingly, the event has also attracted a second black 918 Spyder as well as a third painted in silver.
Elsewhere are the likes of a Lamborghini LM002 offroader with a chrome gold wrap as well as a Rolls-Royce in a matching gold wrap. Other highlights include a matte purple Mercedes-AMG GT S, bright green Ferrari 458 Italia, a fluro green Bentley Continental GT Super Sport and a pair of bold Dodge Viper SRTs shipped over from the United States.
These particular images come courtesy of Swedish Spotters who are set to soon join forces with the official Koenigsegg Registry.
In case you didn't know, the 2015 Gumball 3000 rally started in Stockholm on Saturday and will finish in Las Vegas.