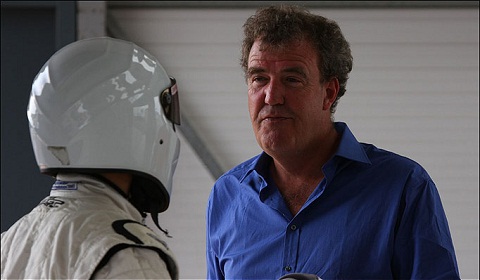 Jeremy Clarkson has admitted that the demise of Top Gear was his no one's fault but his own.
Clarkson conducted an interview on Chris Evans BBC radio show earlier today. The interview marked the first time Clarkson had spoken publicly about the incident which saw Top Gear pulled from the air.
After being asked to leave the show, Clarkson admits that his lack of involvement in Top Gear has left a huge hole in his life that needs to be filled. How he plans to fill that hole, however, he did not detail. Clarkson went on to admit that he has received numerous phone calls from other networks and companies looking to hire the Top Gear trio.
"I'd be a fool to jump into something," Clarkson said when questioned if he is considering any of the offers.
Top Gear was watched by over 350 million people worldwide, making it one of the BBC's most viewed (and most profitable) programs in history. The BBC is reportedly working on a Top Gear reboot with an entirely new cast. Chris Evans has been rumored as one of the replacement hosts, although he denies any involvement.
For the full interview you can follow the link below.
[Via BBC]