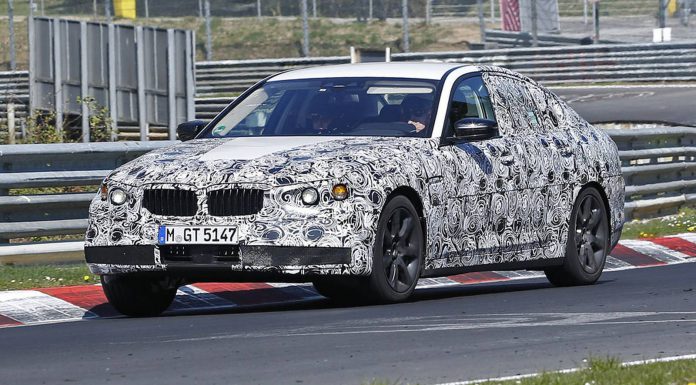 Alongside developing a brand new BMW 7-Series, the German company is hard at work on the next-generation 5-Series. Designed to take the fight to the next-gen Mercedes-Benz E-Class, next Audi A6 and new Jaguar XF, the thoroughly updated BMW 5-Series is pinned to arrive sometime in 2017, about one year later than previously expected.
It could be worth the wait however with the 2017 BMW 5-Series set to incorporate many of the advanced features the new 7-Series will debut. Most notably, it will include a myriad of autonomous technologies like remote parking as well as gesture control for the luxury sedan's thoroughly revised infotainment and iDrive system.
Underpinning the G30 BMW 5-Series will be the newly named Cluster Architecture (CLAR) which will also be featured in future 3-Series, 6-Series and 7-Series generations. The Cluster Architecture will combine aluminium, high-strength steel as well as carbon fibre. With the implementation of the new platform, the next-generation BMW M5 will apparently shed 180 kg over the current car and when combined with an uprated 4.4-litre twin-turbocharged V8 engine delivering 600 hp as well as all-wheel drive, it should be significantly quicker from a standstill.
Engine wise, the new 5-Series will be available with a plethora of straight-six engines one of which will make use of four small turbochargers to power the future BMW M550d with 400 hp beneath the skin. Elsewhere, a 1.5-litre three-cylinder turbocharged diesel engine will be made available with 150 hp on tap.
[Via Auto Express]