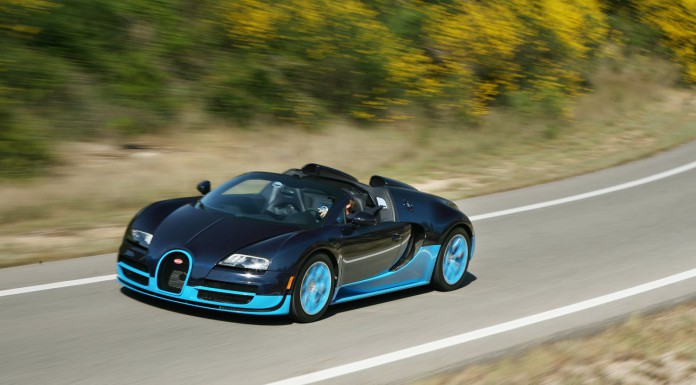 Bugatti's president, Wolfgang Durheimer, has revealed that the French marque will unveil the 450th and final Bugatti Veyron at next month's Geneva Motor Show 2015.
The final Bugatti Veyron is a bespoke variant of the Bugatti Veyron Grand Sport Vitesse. If history has taught us anything, it is that Bugatti often releases special editions of the Veyron which adopt unique paint or carbon fibre finishes alongside a plethora of unique interior elements. The 450th Bugatti Veyron that marks the end of an era will be no different.
GTspirit Review of Bugatti Veyron Grand Sport Vitesse WRC

The final Bugatti Veyron features the famous 8.0-litre W16 engine featuring four turbochargers that delivers 1200 hp at 6400 rpm as well as monstrous 1500 Nm of torque between 3000 and 5000 rpm.
Once production of the Bugatti Veyron wraps up, the French marque will focus its energy towards its successor, tentatively dubbed the Bugatti Chiron. Rumours suggest that it will use the Veyron's 8.0-litre quad-turbo W16 but upgraded to deliver 1500 hp. Some reports claim that the traditional turbochargers will be replaced with electric turbos while a gearbox mounted electric motor seems also possible.
Exciting times ahead for Bugatti!