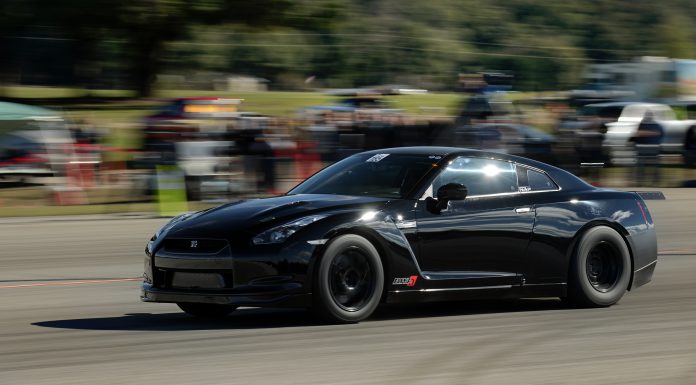 The AMS Performance Alpha Omega Nissan GT-R has just set a new world record for the highest trap speed for a GT-R across the ½ mile.
[youtube]https://www.youtube.com/watch?v=yLnq-AJyefY[/youtube]
While participating at the Wannagofast Florida ½ Mile Shootout in Florida, the well-known tuned Nissan GT-R managed to reach 361.9 km/h (224.9 mph) in just half a mile. That puts this GT-R into an elite field of tuned exotics capable of reaching over 220 mph in the standing half mile and is just the latest achievement from the American tuning firm for the Alpha Omega.
Across the quarter mile, the car was the very first GT-R to set a 9 second, 8 second and 7 second quarter mile with its best run sitting at 7.70 seconds at 300 km/h (186 mph).