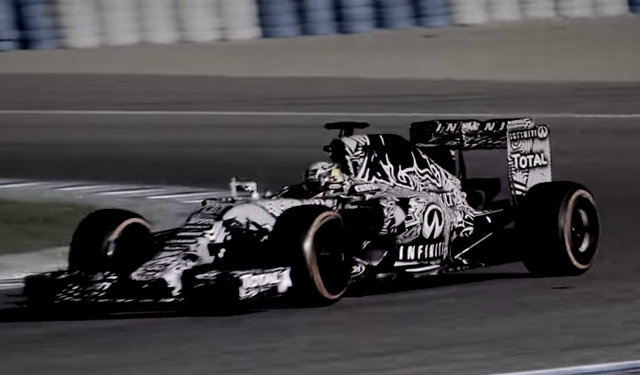 In the midst of Jerez testing for the 2015 Formula One season, Red Bull Racing has dropped a video of the brand new RB11 hitting the track with its unique camouflaged wrap and drivers Daniil Kyvat and Daniel Ricciardo jumping onboard!
[youtube]https://www.youtube.com/watch?v=o2we5zvUhH8[/youtube]
Red Bull Racing shocked many when it unveiled the first images of the RB11 because of its black and white camouflage paint job. While it has been well received, the team has confirmed that it won't be maintained for the season but is promising something even more special and eye-catching. Consider us intrigued!
As usual, the Red Bull RB11 has been designed by Adrian Newey and is powered by a Renault 1.6-litre V6 turbocharged engine coupled with the MGU-K and MGU-H units.