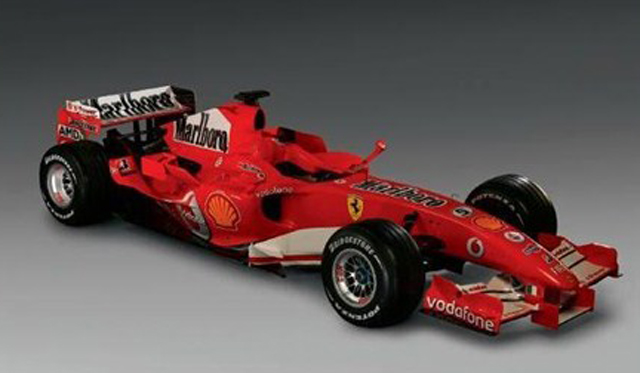 The 2001 Ferrari Formula One car raced by Michael Schumacher during parts of the 2001 Formula One World Championship is currently up for sale with an asking price of $3.4 million on duPont Registry.
Created as the 47th Ferrari designed for the F1 championship, the F2001 replaced the championship winning car from 2000. It completed at 20 races in total and managed to walk away with both the drivers and constructors championships taking 10 victories and starting on pole position an impressive 13 times during the season. Nine of those victories in 2001 went to Michael Schumacher enabling him to claim his fourth world championship. The car then completed the first two races of the 2002 season, winning the season opening Melbourne Grand Prix before being replaced by the F2002.
The Ferrari F2001 was designed around new regulations in the sport which mandated a higher front wing assembly to limit downforce. Additionally, 2001 saw the reintroduction of track and launch control systems.