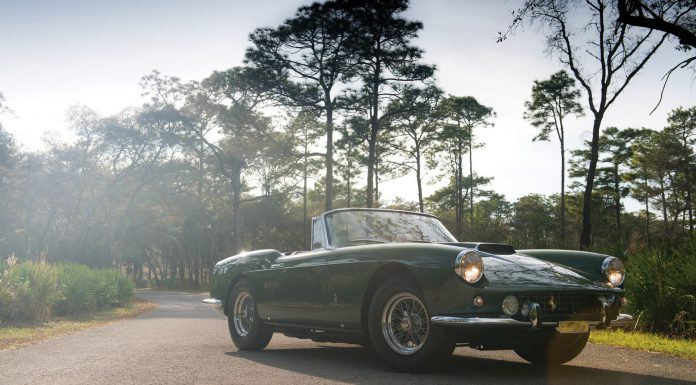 A special 1960 Ferrari 400 Superamerica SWB Cabriolet, chassis number 1954 SA, is set to be auctioned off by RM Auctions at the company's Amelia Island auctions on March 14 at the Ritz-Carlton. Proceeds from the car's sale will benefit the owner's foundation for the education of children.
This particular Ferrari 400 Superamerica SWB Cabriolet is the third of just seven short wheelbase Superamericas ever manufactured and is left-hand drive. It is particularly eye-catching thanks to the Verde Bottiglia paint finish as well as the Rosso Connolloy leather interior.
Throughout its life, the 400 Superamerica SWB Cabriolet in question has been owned by a selection of collectors with the current owner having commissioned an entire restoration of the car to bring it back to its original specification. That restoration was completed in 2012 and the car will be revealed to the public in its restored state at the Amelia Island auctions for the first time.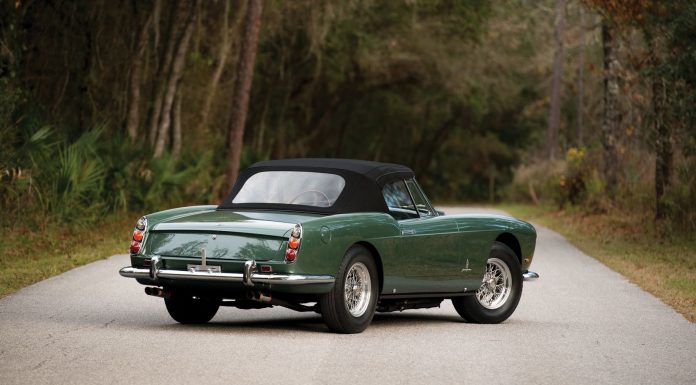 Discussing the car, car specialist from RM Auctions, Gord Duff said, "It's an absolute privilege to have been entrusted with the sale of 1945 SA at our upcoming Amelia Island sale. As our recent Arizona sale showed, there's a continued strong appetite for great open-top Ferraris, and this 400 SA is certainly among the best of its breed.
"The true definition of sporting elegance, 1945 SA combines stunning design with high performance. Visually, it is beautiful in every respect. Its unusual and striking color combination helps distinguish it from its peers, enhancing its desirability, not to mention its various other unique details, from the chrome trim on the hood to its flush-mounted door handles. I've had the pleasure of driving the car and can attest it is a fantastic, turnkey driving example," Duff said.
Pre-auction estimates suggest it could sell for between $6 million and $7 million.