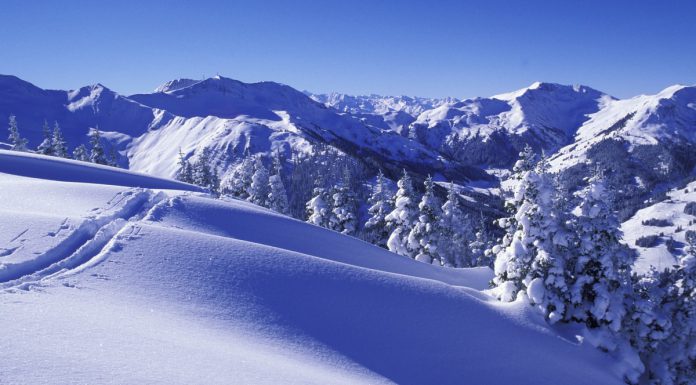 Last weekend GTspirit headed out to Saalbach-Hinterglemm in Austria to explore the ski- and wintersport opportunities and check out a few luxury hotels while we were at it! Saalbach-Hinterglemm is one of the largest in Austria with no less than 200 kilometers of interconnected slopes.
Saalbach-Hinterglemm form the 'Skicircus' together with Leogang and Saalbach-Hinterglemm is located in a valley in the Salzburgerland. Besides plenty of ski opportunities it has a name for apres-ski, but will it be able to please our desire for luxury and off-piste skiing?
The Slopes & Lifts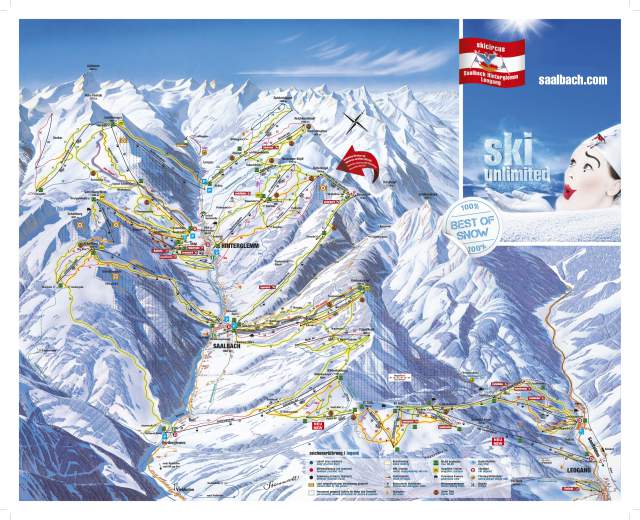 The ski resort Saalbach-Hinterglemm has 56 lifts and cable cars. You can quickly see they have invested a lot in recent years as most lifts are very modern and provide a high capacity. During our stay from Saturday til Monday we didn't find a serious cue once. Even in main season the cues are limited and the people spread out quite well through the entire area. The last t-bar lift that connects Saalbach with Hinterglemm on the North side of the valley will be replaced by a 6-chair lift next season. Next season Saalbach-Hinterglemm will also be connected to Fieberbrunn, adding another 40 km creating one of the world's largest interconnected ski areas.
The highest peak is the 2,096 meter high Schattberg-West, the lowest point is at 788 meter in Leogang. From the 200 kilometers slopes, 90 kilometers is classified as blue, 95 kilometers as red and 15 kilometers as black. Most slopes are very wide and well-marked. This makes Saalbach-Hinterglemm very suitable for beginners and skiers with medium skill. As advanced skiers this also has an upside, many of the off-piste areas were still largely untouched when we past them in the afternoon.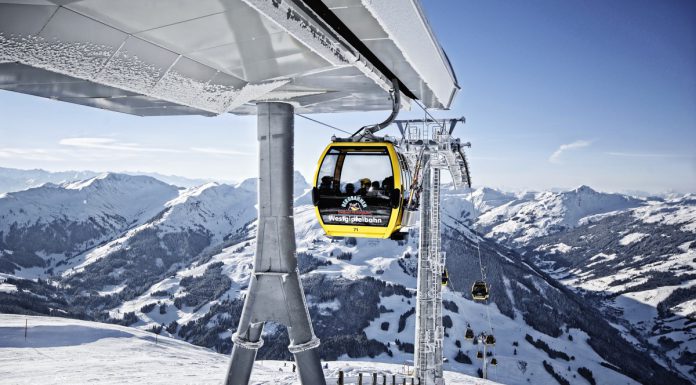 Many slopes are below the treeline which improves the visibility in bad weather conditions and reduces the risk of avalanches when you do decide to leave the marked slopes. We found quite a few areas with untouched pristine powder during our stay. When the city of Salzburg has holidays more free riders come to Saalbach-Hinterglemm and you may not be so lucky in finding untouched stretches of powder so do you research before booking.
Our favorite slope: 2b – (when snow conditions permit) this long blue run is great for carving and part of the Ski Rounds Number 1.
Our favorite free-ride area: Around the Limberg 4-chair lift – high enough for good snow quality most of the season.
Ski Rounds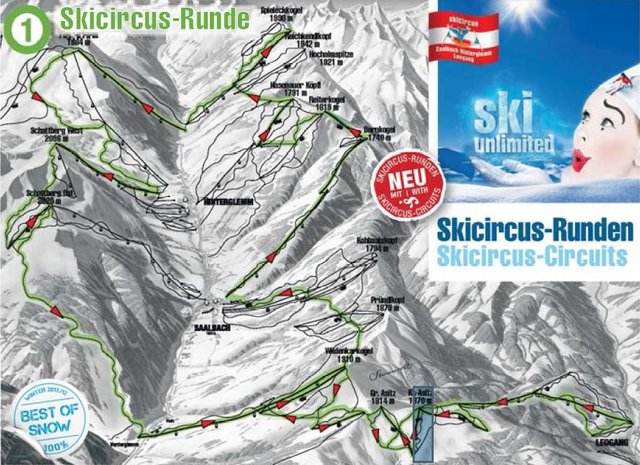 Ski rounds? Yes, Saalbach-Hinterglemm offers three different ski rounds where you don't have to ski a single lift or slope twice. Averaging between 16 and 40 kilometers in length it is a great way to explore the entire ski area. We tried Ski Round Nr 1 and were pleasantly surprised by the size and variety in the ski resort Saalbach Hinterglemm.
Snow Report & Live Cams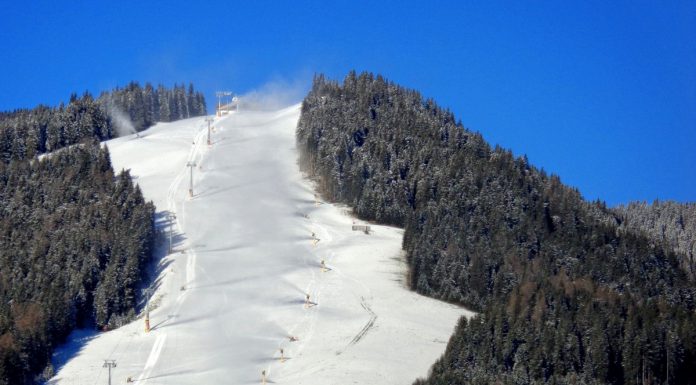 Saalbach-Hinterglemm doesn't have a glacier or many high altitude slopes, but 90%+ of the slopes is covered by snow making machines making Saalbach-Hinterglemm very snow-sure. During our stay only a handful of the lower runs in the valley were a bit icy, the higher slopes had excellent snow quality.
Check out the Saalbach-Hinterglemm Snow Report and Live Cams.
Ski Huts & Apres-Ski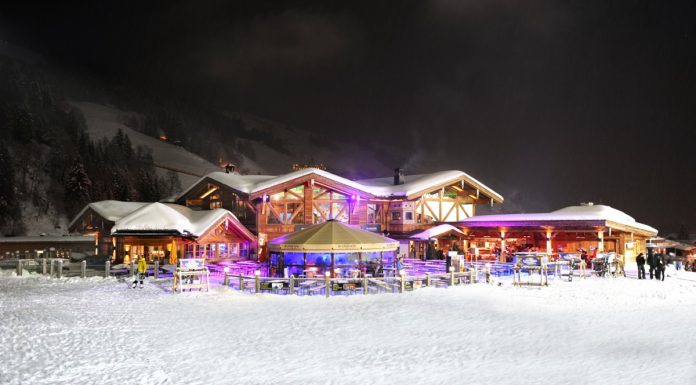 Rarely have we visited a resort with so many huts and restaurants along the slopes as Saalbach-Hinterglemm. In total there are over 50 mountain restaurants and huts that provide everything from homemade pizza to traditional Austrian cuisine. There is a lot of competition between the huts and restaurants and you can tell they are working hard to please their guests.
We can recommend the Pfefferalm and Rosswaldhütte on the North side of Hinterglemm and the Xandlstadl and Schwarzacher on the South side of Hinterglemm. On the Schattberg we enjoyed fresh pizzas at the Simalalm.
After skiing many bars and restaurants play apres-ski music outside until 7pm. After 7pm you can continue to one of the many bars. For the best parties you have to go to Saalbach, where many bars, clubs and even some table dance places keep people entertained until the early hours.
Where to stay?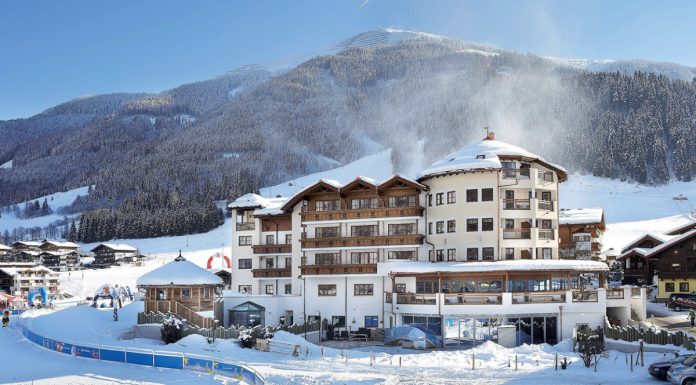 We stayed at the 4 Star Superior Unterschwarzachhof hotel in Hinterglemm. This luxurious alpine hotel is located directly next to the Unterschwarzach gondola and piste. It is family friendly and offers a indoor- and outdoor pool, spa with two saunas, steam bath, treatment rooms and outside whirlpool. The rooms are modern and comfortable and offer views of Hinterglemm and the mountains.
The chef prepares a fresh daily menu in the hotel restaurant with surprising dishes. A staffed kids club keeps the little ones active and entertained. Apres-ski can be enjoyed at the hotel-owned Schwarzacher restaurant and lounge next door. The Schwarzacher has a huge terrace directly at the bottom of the ski slopes. Every night except Sunday it is night skiing on the slopes next to the hotel – the only night ski area in the Saalbach-Hinterglemm-Leogang area. The center of Hinterglemm is within walking distance.
At the Unterschwarzachhof we particularly enjoyed the excellent food, ski-in ski-out location and the heated outdoor pool and Spa. Coming back to the hotel after a long day of skiing and relaxing in the pool while watching people ski by is pure luxury!
Alternatively we had a look at the Five Star Alpine Palace Hotel which also offers ski-in, ski-out accommodation and wellness in Hinterglemm. Also in Hinterglemm is the Alpin Juwel hotel which is not located directly at the slopes but closer to the center of town. It also includes a wellness area with heated outdoor pool and cozy modern rooms with panoramic views.
Besides luxury hotels there is also a range of houses and villas available for rent directly next to the slopes. On the Saalbach side there are a few self-catering huts with saunas. The Schmiedalm in Hinterglemm is among the most desirable, with a heated outdoor pool and other luxury amenities this is a dream holiday chalet.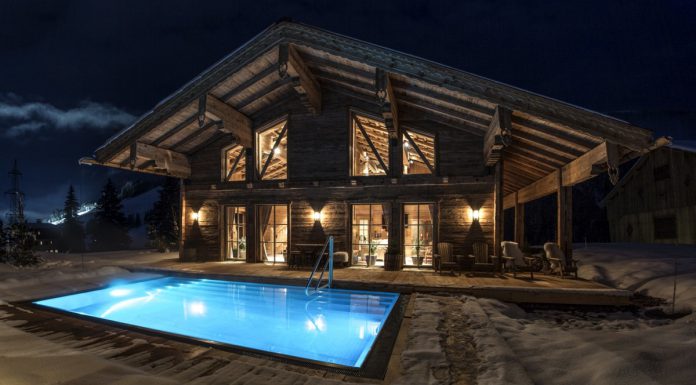 Ski Schools & Guides
Overall there are 13 ski schools in Saalbach-Hinterglemm, 8 in Saalbach and 5 in Hinterglemm. We booked a guide for one morning at Snow & Fun in Hinterglemm. Besides guides and ski courses they also have a Snow Land for little kids and can assist with ski passes and rental. During our morning together the Snow & Fun guide showed us some of the best slopes and off-piste areas and pointed us in the direction of the best huts.
Our Skis: Salomon Q-98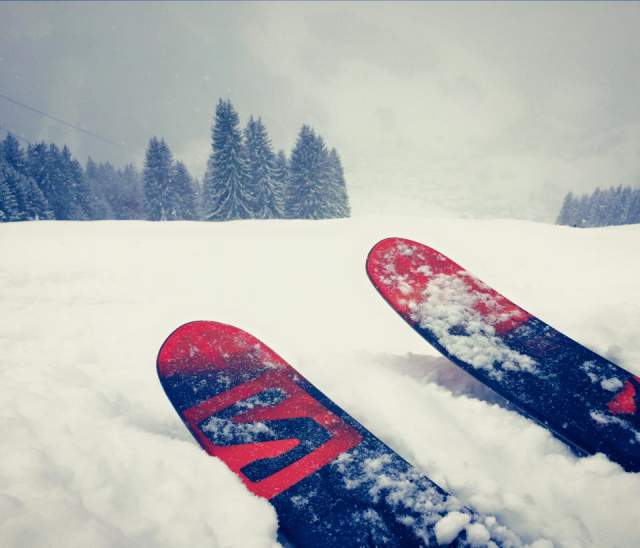 For our trip to Saalbach-Hinterglemm we picked up a new pair of Salomon Q-98 skis. The Q-98s are part of Salomon's Quest-line and feature a semi-Rocker. Rocker skis are hot at the moment and the Salomon Q-98 aims to combine the off-piste rocker with piste stability and cornering excellence. 98 in the name stands for a 98 mm width under the foot. Combined with the rocker technology, best described as a banana shape, the Q-98 offers pretty decent floating capabilities in the powder.
Thanks to the long tip rise and the wide shoulders with a low tail rise, the Q-98 is easy to corner and carve on piste as well. Salomon used a honeycomb structure to reduce weight and improve high-speed stability – generally an issue with rocker skis. It took a few runs to get used to the skis on piste behavior and stability but at the end of the day it is a very pleasant all-round, all-mountain ski.
In Saalbach-Hinterglemm there are more than a dozen ski shops where you can buy or rent your favorite skis.
Our car of choice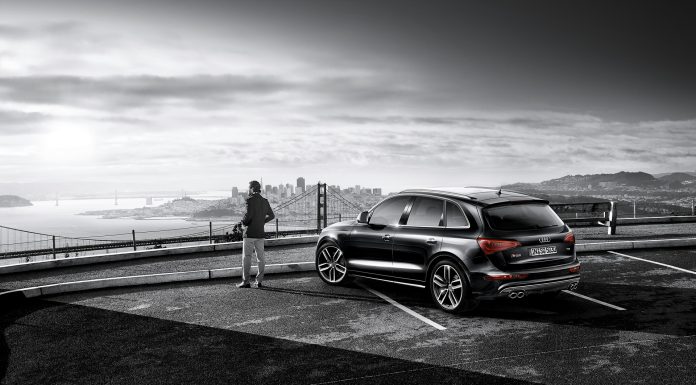 For our weekend in Saalbach-Hinterglemm we took the GTspirit Audi SQ5. Its V6 3.0 TDI produces 313hp and 650Nm of torque. Paired with Audi's Quattro all-wheel drive system it is the ideal car for a weekend in the mountains. Thanks to the wide 20″ winter tires it was no problem to pull off some four-wheel drifts going up the hill.
Thanks to extensive sound engineering by Audi's engineers, the Audi SQ5 sounds like a loud petrol car instead of the diesel it actually is (in the US the SQ5 comes with a petrol engine). 0-100 km/h is done in 5.1 seconds and the SQ5 tops out at 250 km/h.
On our journey to Saalbach-Hinterglemm we particularly enjoyed the optional panoramic sunroof and adaptive cruise control. The dynamic select button let us chose between four different drive modes from efficiency to dynamic – which changes everything from throttle responds to sound and gear changes to cruise control behavior.
What else is there to do in Saalbach-Hinterglemm?
Besides skiing, snowboarding and apres-ski you can also cross-country skiing on 10 km+ marked tracks. Or how about driving a snowcat or skidoo? There is a 1 km long tree-top path with European Golden Gate bridge open for exploration 365 days a year.
An absolute must-try is Ice karting with 9hp karts with spike tires. Ice Karting is located between Saalbach and Viehhofen. Across the road from the Ice Karting track is Audi's winter experience. Here you get a chance to drive a range of Audis on snow and ice.
How to get there?
Saalbach-Hinterglemm can be reached by plane via Salzburg airport. It is also possible to fly to Innsbruck or Munich and rent a car. From Salzburg there are ski shuttles that can bring you directly to the resort. Alternatively you can reach Saalbach from the train station in nearby Zell am See by bus.
By car the nearest highways from Saalbach-Hinterglemm are all between 70 and 95 kilometers away, this includes the Austrian A10 and the German A8 and A93 autobahn.
Conclusion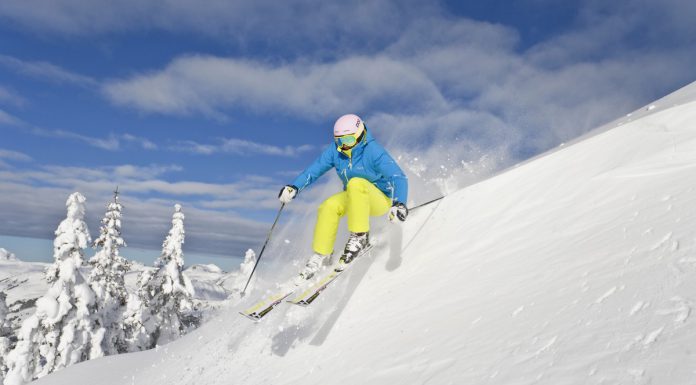 Saalbach-Hinterglemm truly surprised us with the attractive ski area, modern lifts and incredible amount of huts and restaurants. Our stay at the ski-in, ski-out Unterschwarzachhof Hotel with a combination of skiing and Spa was perfect. We highly recommend Hinterglemm for beginners, intermediates and families with children. For those seeking apres ski Saalbach is the place to be!
At first glance Saalbach-Hinterglemm offers very few tough runs, but for freeriders there is still plenty to explore and with relatively few of them around it is not hard to find some untouched powder.