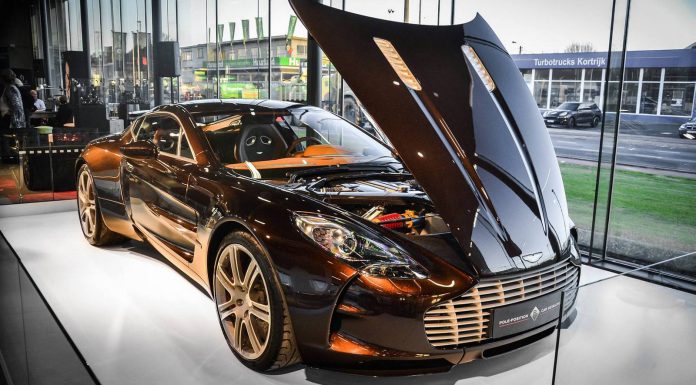 With just 77 units of the Aston Martin One-77 created, the British supercar is certainly one of the rarest and most expensive supercars produced in recent memory. Because the car is so exceptionally rare, no two examples are identical and the following example is one of the most eye-catching examples we've seen.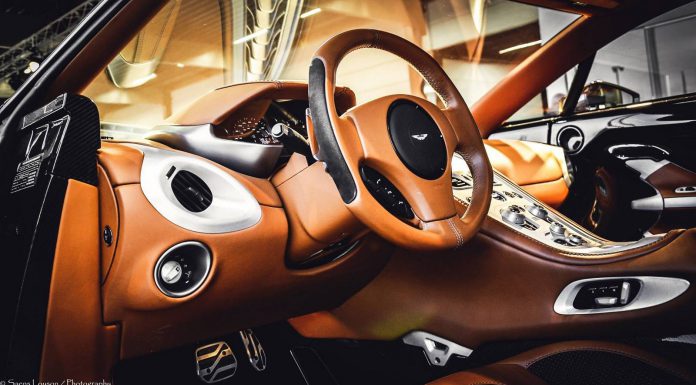 This particular One-77 is finished in a very special shade of brown with metallic flakes to give it an almost bronze look from some angles under direct light. Complementing the brown exterior is a brown cabin with brown leather featured across the door panels, transmission tunnel, and seats while tan leather is also found throughout particularly across the dashboard.
As a reminder, the Aston Martin One-77′s 7.3-litre V12 squeezes out a wonderful 760 horsepower and delivers a maximum torque of 750 Nm. Zero to 100 km/h is reached within 3.5 seconds and the top speed is 355 km/h.