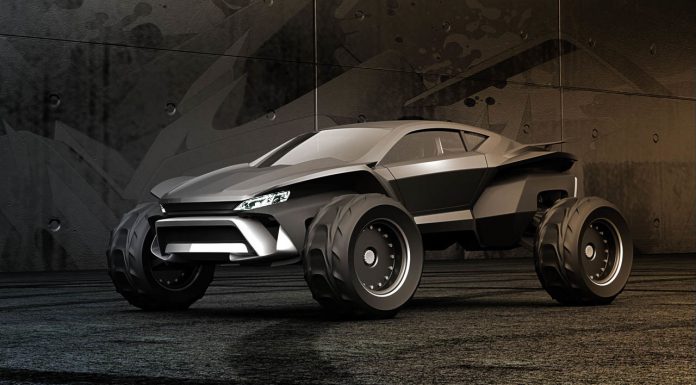 Close your eyes and try to imagine the most insane and out-of-this-world offroader. Now times that by 100 and you might come to this, the Gray Design Sidewinder which despite being purely hypothetical, would be unlike any other offroader on the market.
Beneath the skin, Eduard Gray of Gray Design has dreamt up the car being powered by an 8.4-litre Chevrolet LSX V8 engine delivering 630 hp and 600 lb-ft of torque. All that power could result in a sprint to 96 km/h (60 mph) in a mere 4.2 seconds with a top speed on sand of 150 km/h (93 mph)!
Beyond the engine, the Gray Design Sidewinder features carbon fibre bodywork to ensure the offroader weighs as little as possible. Elsewhere, potent suspension components are featured at all four corners.