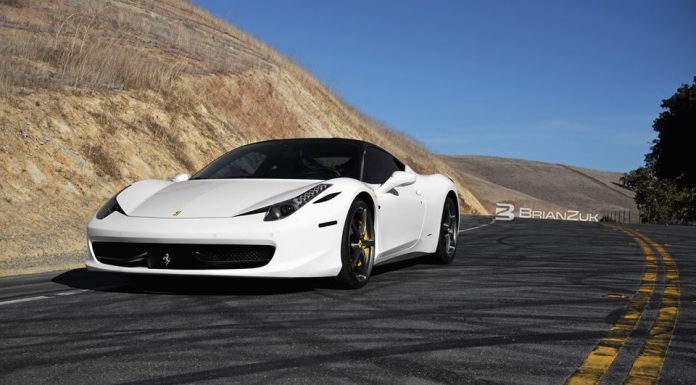 What's cooler than a Ferrari 458 Italia? How about a two-tone 458 Italia full of aftermarket goodies from Novitec Rosso?
This video from BrianZuk shows a modified 458 Italia from Ferrari of Beverly Hills tearing down a California roadway with a brutally loud Novitec Race Exhaust, Novitec Test Pipes, Fabspeed Racing Headers, EVOMS ECU Tune and BMC Air Filters.
[youtube]http://www.youtube.com/watch?v=85VGtZaJnbI[/youtube]
This 458 sound like a banshee as it revs its incredible exhaust before screaming at full speed down the back-roads. Enjoy the video, and be sure to turn your volume up!