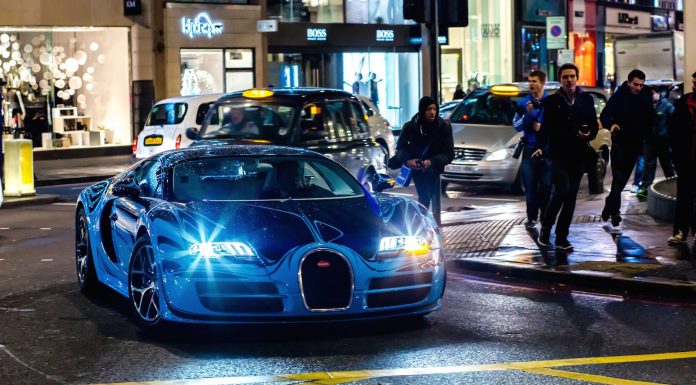 The Bugatti Veyron Super Sport is one of the rarest cars in the world. A number of limited edition production models were released within the family but none are as attention drawing or spectacular as the example that features as todays Photo Of The Day.
Johnny Griffiths of London Supercars Photography was in London to catch the rare beast being driven on the streets on Knightsbridge. Is this your favourite Veyron yet?
The Super Sport is a stunning combination of pretty design and engineering greatness. Powering the Bugatti Veyron Super Sport is an 8.0-liter quad-turbo W16 engine lifted from the regular Bugatti Veyron (if there's such a thing). However, in Bugatti Veyron Super Sport guise, this spectacular powerplant now produces an insane 1200 hp and will consequently result in the Super Sport to sprint to 100 km/h in just 2.5 seconds and onto its record-setting top speed of 430 km/h.