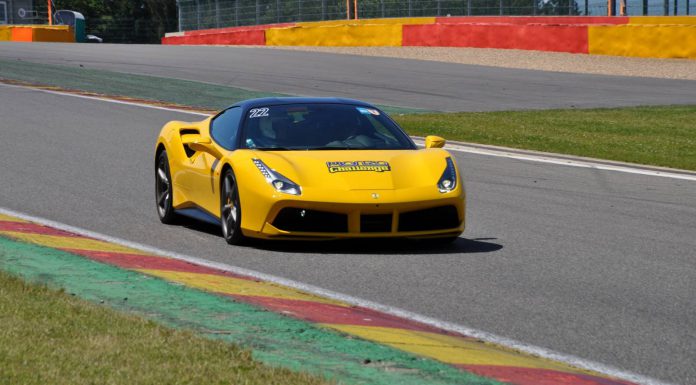 As we are used to from Curbstone Track Events at Spa Francorchamps, there are two different categories of cars racing on the track. In the GT Sport class there was not one, but three cars taking all the attention, the Ferrari 488 GTB. We had the chance to do a few laps in the yellow one and we have to say the car feels unsurprisingly different from it's predecessor.
To remind you, in Geneva, the replacement for the 458 Italia was revealed in the form ofthe 488 GTB. The key talking point is the 3.9 litre twin-turbocharged V8, the first turbocharged mid-engined Ferrari since the legendary Ferrari F40. Total output comes to 661 hp which makes it sprint from standstill to 100 km/h in just 3.0 seconds flat.
In the GT Sport class there were of course several other Ferraris such as a 599 GTO, multiple 458 Italias, 430 Scuderias and an 575 Maranello. Among the present Porsches, we saw a 997 GT3, 997 GT3 RS, 991 GT3, 991 GT3 RS, a Carrera GTS and 2 Cayman GT4s. Next to these also a VW FunCup EVO 3, a Nissan GT-R, a Mercedes-Benz C63 AMG, 3 Radicals and an Aston Martin V12 Vanquish.