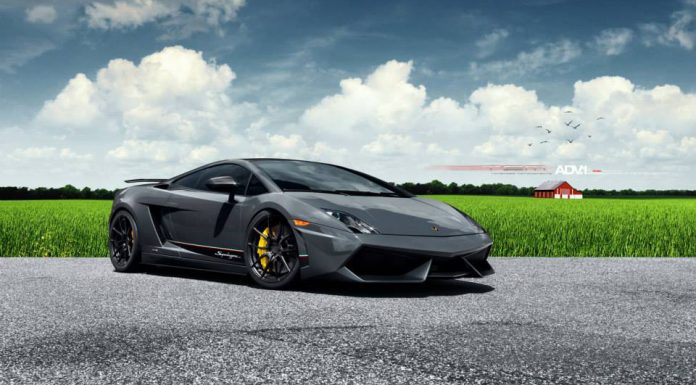 The Lamborghini Gallardo LP570-4 Superleggera is an outstanding car as it stands. The 5.2-litre V10 on the LP570-4 gets a power bump over the standard Gallardo to 563 hp and is an overall outstanding track car.
In terms of its outward appearance, there's not much that can be done to this car to make it any more outstanding than it already is. But ADV.1 got ahold of the car and gave it a new set of wheels to give this Superleggera a little more visual flavour.
Outfitted with ADV5.0 M.V1 CS Series wheels, the Superleggera's stance becomes that much more impressive. The wheels are 19×8.5″ on the front and 19×11″ on the rear and finished in matte black. There's something to be said about simplicity, and ADV.1 certainly got it right on this Lamborghini.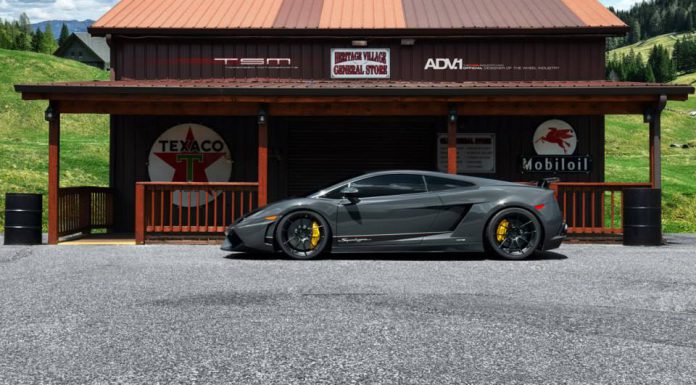 The LP570-4 Superleggera can race from 0-100 km/h in 3.4 seconds, and can reach a 325 km/h top speed. With its new set of wheels it'll certainly look even better while doing do! Complete with yellow factory brake calipers, this dark grey Gallardo is a beauty to behold thanks to its improved stance from ADV.1.