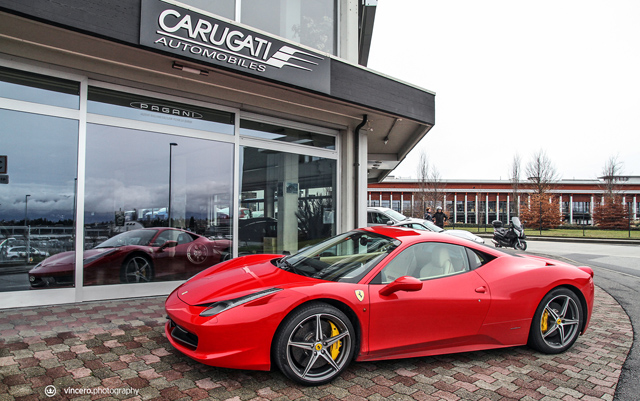 Carugati is an interesting Italian car specialist based in Geneva, Switzerland. It has a small, unobtrusive showroom, which of course has a lot of interesting cars. It is of course, the official distributor for Pagani hypercars in the area of Geneva, Switzerland. Step inside and you just marvel at the hidden diamonds.
Four times Pagani Zonda's is a nice sight, but that's not all. Both the Ferrari 458 Italia and the legendary Ferrari F40 are simply fabulous.
Perhaps the most interesting car is the Pagani Zonda Tricolore made ​​for the 50th anniversary of the 'Frecce Tricolori', what is basically the Italian equivalent of the British Red Arrows Display Team.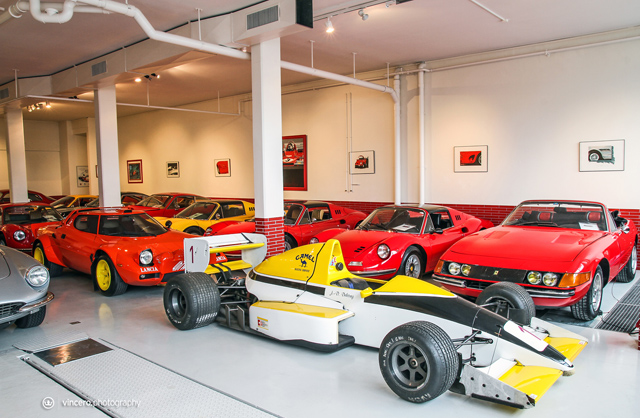 But this is not all. A short walk from the main showroom is a hall full of old-timer gems such as a Renault Alpine, Ferrari Dino, Lancia Stratos, Lamborghini 350 GT and others that you can see in the gallery shoot by Vincero.