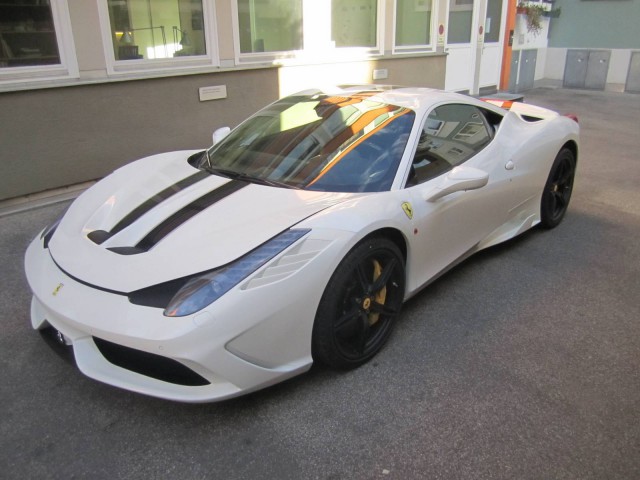 Revealed late last year, the Ferrari 458 Speciale is arguably the best all round supercar Ferrari has ever built. While it may not have the straight line performance of the F12 Berlinetta or the mighty Ferrari LaFerrari, it improves upon the already magical 458 Italia in every performance department.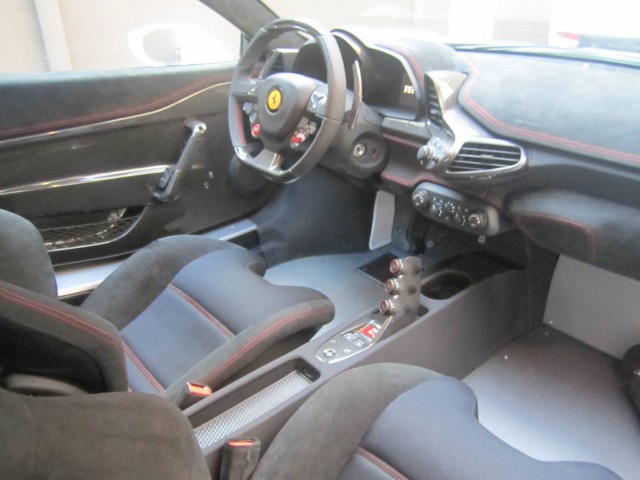 Originally shown in a bright shade of red with bright blue racing stripes, some were left scratching their heads about the design changes. However, there's no denying the fact that the following Ferrari 458 Speciale currently for sale in Germany finished in white and dark blue with black wheels looks incredible.
The white paint scheme really brings out the selection of aerodynamic changes featured on the Speciale and while it certainly isn't as elegant as the standard 458 Italia, it's undeniably aggressive. This particular 458 Speciale is one of the very first to be put up for sale via a third party dealership with the company behind this one being Scuderia Motors in Munich.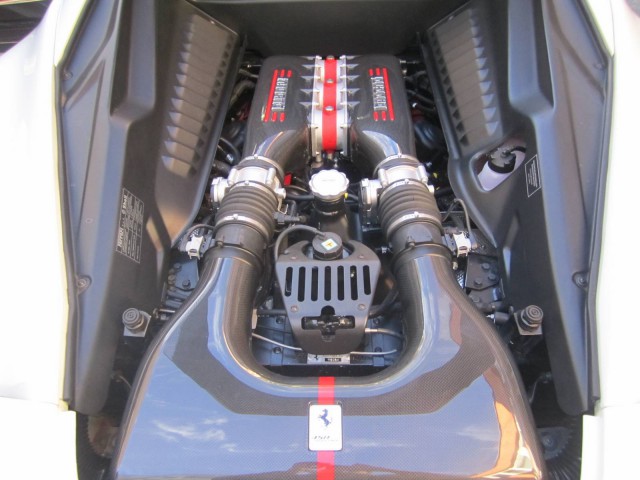 The car has just 5 km on the clock and is brand new. Contrasting the white Bianco Avus paint job is an interior finished in Alcantara Nero. Some other cool features of this particular 458 Speciale include Scuderia Ferrari shields, yellow brake calipers, yellow rev counter, front suspension lift system as well as parking sensors front and rear.