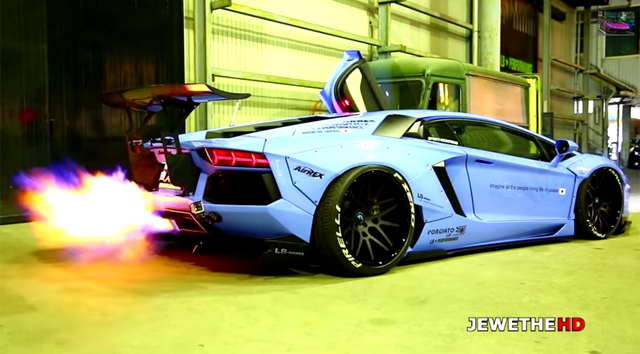 In just a couple of weeks, Liberty Walk will unveil its extreme widebody Lamborghini Aventador to the world at SEMA 2014. We've already seen a number of pictures of the car and now it is time to see just how insane its custom Armytrix exhaust system is.
[youtube]https://www.youtube.com/watch?v=jlcYeypPBhM#t=14[/youtube]
This Armytrix is unlike any other fitted to an Aventador and has been designed to make the loudest roar possible while also ensuring it spits flames like not car on planet earth!