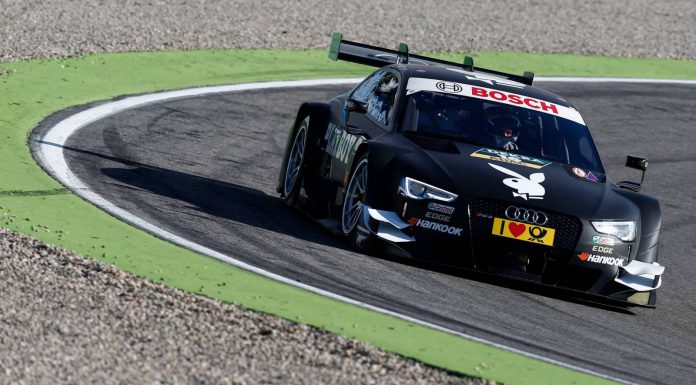 Mattias Ekström has won the season finale of 2014 DTM Season at Hockenheimring ahead of fellow Audi drivers Mike Rockenfeller and Jamie Green. Mercedes driver Paul Di Resta finished the race in fourth behind the trio of Audi drivers. The 2014 DTM champion Marco Wittmann finished in fifth and was the best placed BMW driver of the day.
Wittman finished the season in the lead with 156 points ahead of Ekstrom who had 106 points. Third in the standings was 2013 Champion and Audi driver Rockenfeller who has 72 points. BMW Team RMG comprising of Wittmann and Maxime Martin took the Teams' Championship with 203 points while second place went to Audi Sport Team ABT Sportsline comprising of Molina and Ekstrom with a total of 136 points. Audi Team Phoenix was third with 116 points.
In the manufacturers' category, Audi took the championship with 409 points followed by BMW with 379 points while Mercedes came third with 222 points. The race started with Ekstrom snatching the lead from Molina and Green while Mortara suffered a bad start. Meanwhile, Molina missed his braking point in the second corner and dropped back to fifth.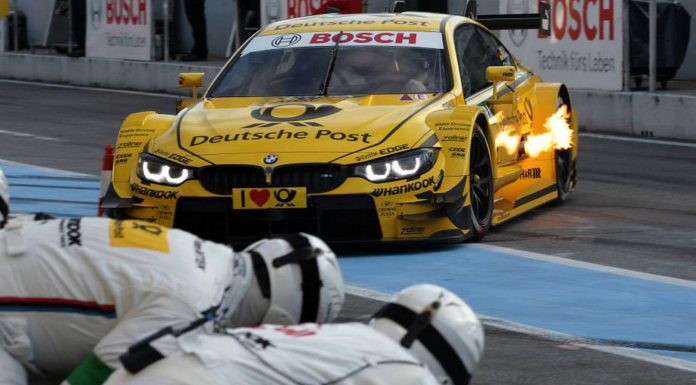 Juncadella and Spengler were fighting for 13th place when the Mercedes driver spun off and struck the tire barrier during the 37th lap. The safety car was deployed after the incident and Green was in the lead. He was followed by Ekström, Rockenfeller, Scheider, Wittmann, Di Resta, Farfus, Molina, Wehrlein and Tomczyk. Maxime Martin was the only driver who did not finish.