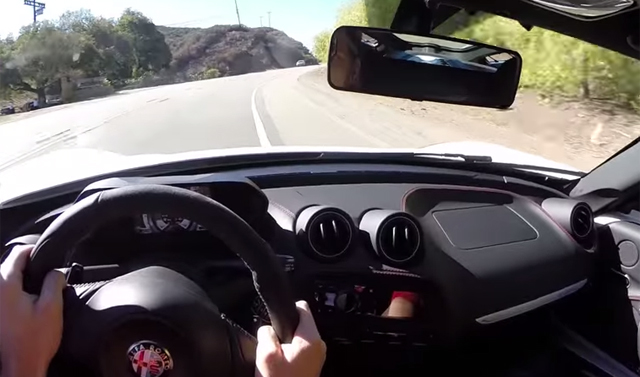 By all accounts, the Alfa Romeo 4C is an extremely enjoyable and capable sports car. Not only is it one of the lightest sports cars on the market (with Euro-spec models weighing just 895 kg dry), its potent 1.75-litre turbocharged engine delivers an impressive 237 hp as well as 258 lb-ft of torque.
[youtube]https://www.youtube.com/watch?v=Y-_btseSzE8#t=217[/youtube]
While most of us won't be able to enjoy the little Italian sports car, Winding Road has put together an awesome POV video from inside the 4C equipped with the Track Package and it certainly looks fun!