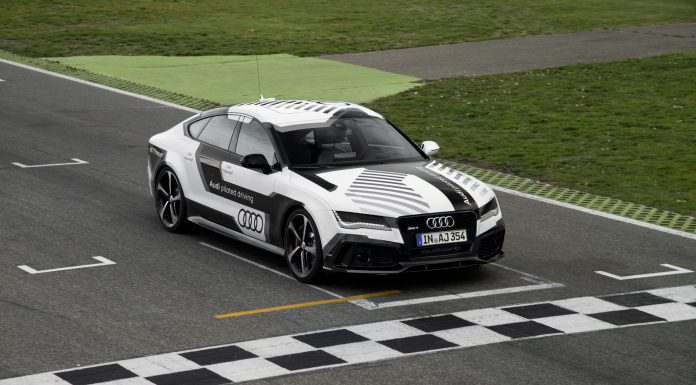 Official details and pictures of the autonomous Audi RS7 Piloted Driving Concept car set to tackle the Hockenheimring on the weekend have been revealed.
While the RS7 Piloted Driving Concept is indeed capable of driving itself, it retains many of the features of a typical Audi RS7. As a result, its twin-turbocharged V8 engine has been retained and still delivers 552 hp. Additionally, the RS7 Piloted Driving Concept is capable of hitting 305 km/h (189.5 mph).
The autonomous prototype uses a selection of 3D cameras as well as GPS signals to accurately determine its position on the German race track. The GPS data received by the car is correct down to the centimetre with the cameras recognising particular features and elements of the track to further pin-point the vehicles position.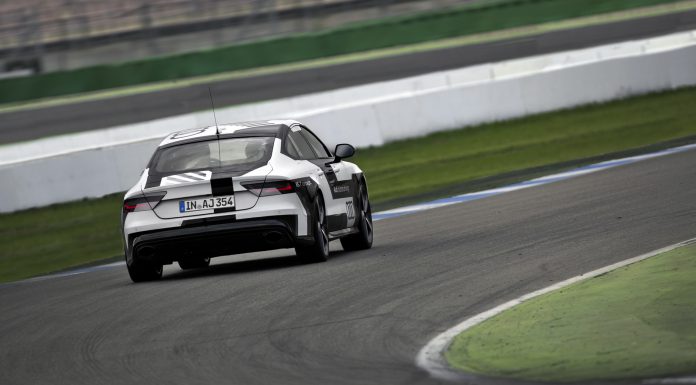 When the Audi RS7 Piloted Driving Concept hits the track over the weekend, Audi claims it should record a lap time in the region of 2 minutes and 10 seconds. Additionally, a top speed of 240 km/h is expected.