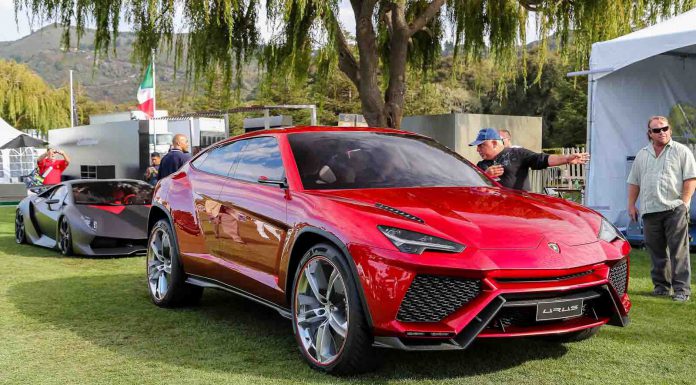 Despite being presented more than two years ago, the Lamborghini Urus SUV still remains unconfirmed for production. An official from the Italian marque recently reaffirmed its undecided position on the Urus SUV while speaking with Autocar recently.
Apparently one of the reasons Lamborghini is remaining non-committal about the Urus is a potential economic downturn as well as ongoing troubles in the Middle East which would act as a very important market for the luxurious SUV.
The Lamborghini official told Autocar, "We are convinced the Urus can significantly boost global sales, but the financial conditions need to be sound. Right now, there are signs we may be heading for a downturn in the markets due to various factors, including trouble in the Middle East, although this is not reflected in the current sales situation, which puts us ahead of 2013."
If the Urus does indeed reach production down the road, the company hopes to sell 3000 to 4000 units annually. Due to production constraints at the firm's Italian factory however, production may take place at the Volkswagen Group's factory in Slovakia.
[Via Autocar]