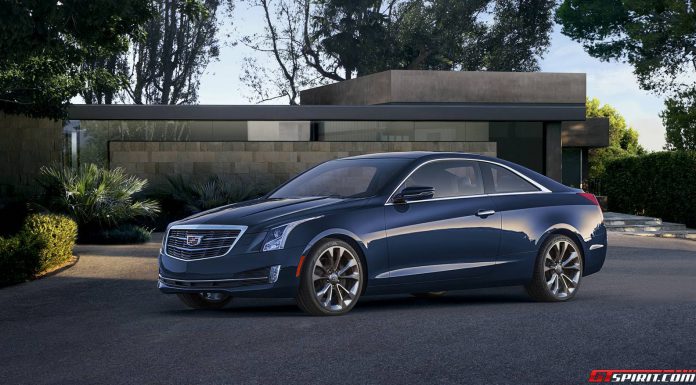 Car and Drver has confirmed that Cadillac is currently working on a small sedan to rival the likes the Mercedes-Benz CLA as well as the Audi A3. Set to sit below the Cadillac ATS, the new model should cost around $30,000 in entry-level specification.
While speaking with Car and Driver recently, Cadillac marketing chief Uwe Ellinghaus all but confirmed the news. He also revealed that unlike the American manufacturers rivals from Germany, its entry-level sedan won't be front wheel drive.
"Our future is rear-wheel drive and, of course, all-wheel drive where appropriate. My personal crusade is to spare us a hell of a lot of dilution of our emerging brand image by moving to front-wheel drive for potential smaller cars. As you know, the entire competition is moving to front-wheel drive for their entry-level cars. I am under a hell of a lot of pressure, as are [Cadillac chief engineer] Dave Leone and [executive director of Cadillac design] Andrew Smith, because front-wheel drive offers these package and cost advantages.
"If we are just after the lowest price point possible to enter the category, we would have to go front-wheel drive tomorrow. That said, what is the reason to buy a Cadillac in that segment in a couple of years' time when all the German competitors will have front-wheel drive? It is that we are maybe—if we are lucky—the only ones left with rear-wheel drive," he said.
Ellinghaus accepted the fact that many owners of entry-level sedans don't even know if they're cars are front-wheel or rear-wheel drive but said aesthetically, a rear-wheel drive car is better.
"The issue is that only rear-wheel drive offers you the proportions for a better-looking and better-driving car that people indeed recognize. But they are not aware that the reason why they find this car appealing and like the driving characteristics more is based on the drivetrain principle, rear-wheel drive," he said.
Whenever the entry-level Cadillac does debut, it is expected to be based on the General Motors Alpha architecture which currently underpins the ATS and CTS and will also be used for the 2016 Chevrolet Camaro.
[Via Car and Driver]