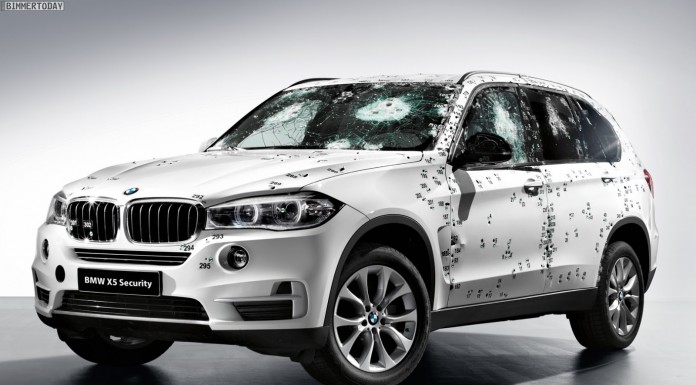 BMW has just uncovered the 2015 BMW X5 Security Plus ahead of the vehicle's world debut at the upcoming Moscow International Automobile Salon 2014. As the name suggests, the X5 Security Plus is all about protecting its occupants and is heavily armoured.
The BMW X5 Security Plus has a protection class of VR6 which is the same as the recently revealed Mercedes-Benz S-Class Guard. As a result, the latest X5 Security Plus offers customers with high demands for personal safety a comprehensive system of protection against attacks.
The BMW X5 Security Plus is strong enough to withstand sustained fire from an AK-47 thanks to the strengthened windows complete with a polycarbonate coating. The rest of the body has also been beefed up to provide extra protection from anyone wishing to harm the occupants. Despite all the upgrades however, the car looks completely standard.
Under the hood, the 2015 BMW X5 Security Plus features a twin-turbocharged V8 petrol engine delivering 444 hp through all four wheels. To support the extra weight, the chassis has been tweaked.