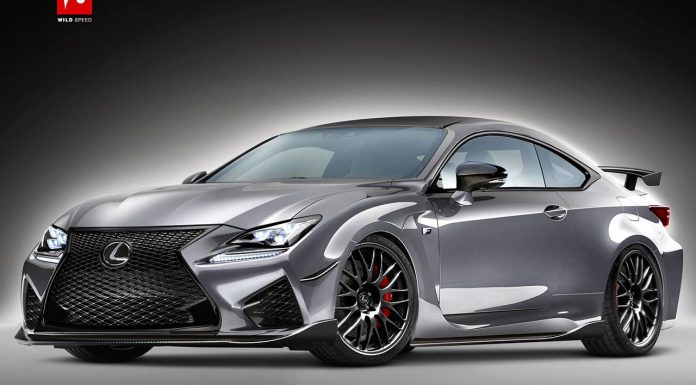 Reports recently emerged suggesting that Lexus is preparing to create a special FS variation of the potent Lexus RC F Coupe. Supposedly being designed to be even faster, more powerful and visually aggressive, Wild Speed has decided to render how this possible Lexus RC FS could look.
As the image shows, the vehicle features a host of new visual and aerodynamic enabling elements somewhat similar to those from the Lexus LFA Nurburgring Edition. Such additions include a new carbon fibre front splitter, carbon side canards, extended side skirts, carbon wing mirror caps as well as a prominent carbon fibre rear wing. Additionally, new sport wheels have been included in this rendering.
When and if such a model is revealed remains unclear. However, Motor Trend believes that the vehicle will deliver an impressive 600 hp and could rival the likes of the next-generation Mercedes-Benz C63 AMG Black Series.
The 'FS' badge looks likely to become the performance nomenclature for Lexus, in the same way that Mercedes-Benz has AMG, BMW has M-Performance and Audi has RS.
[Via Wild Speed via Lexus Enthusiast]