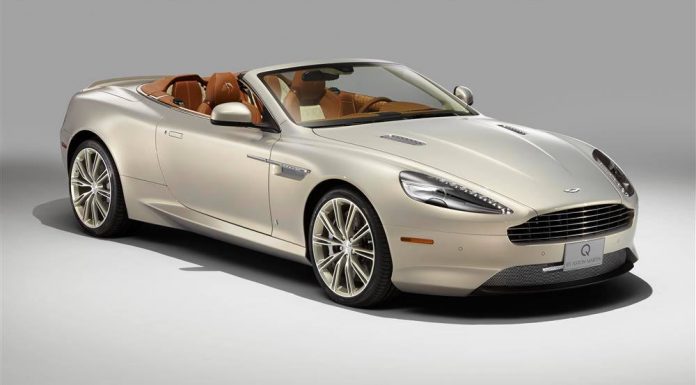 Q by Aston Martin helps to ensure that each and every Aston Martin produced is both individual and unique. Now the latest project from the British firm's individualisation arm has been revealed with the Aston Martin DB9 Volante the latest recipient of extra style and rarity.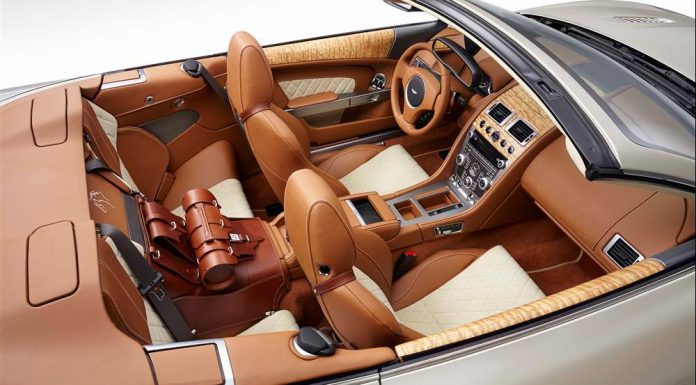 The following Aston Martin DB9 Volante was commissioned by the company's Los Gatos dealership in California. The aim was to create a bespoke Aston Martin model for the Menlo Charity House Show in Los Gatos between August 5-10. The event serves as one of America's best equestrian events.
Accordingly, Q by Aston Martin has created this DB9 Volante to reflect that. First and foremost, the interior features Saddle Tan Luxmill coloured throughout from the Q Heritage palette. Elsewhere, there is diamond quilted Ivory Alcantara on the seat inners. Further interior changes include an authentic equestrian saddle providing rear storage alongside a unique horse logo embroided on the front head rests and rear console.
The car will take part in a special charity auction at the Menlo Circus Club in California next week. $10,000 from the final sale will go directly to MCHS, which benefits those you are blind and/or visually impaired.