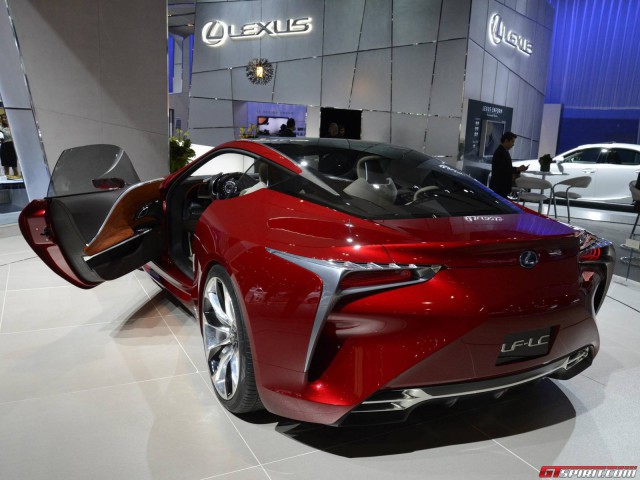 Rumours are circulating that suggest the upcoming Lexus LF-LC will get a twin-turbocharged V8 power plant with at least 600 hp. Motor Trend reports that a prototype version of the car hit Tokyo streets this week with an uprated engine from the upcoming Lexus RC F Coupe!
The Lexus LF-LC was supposedly given the green light back in March 2013, however, very little has been heard about the car since. Alongside the twin-turbocharged LF-LC, Lexus will also release a hybrid V8 LF-LC/SC H and a naturally aspirated V8 version with around 450 hp.
The rumours suggest that the fourth-generation LS will form the basis of the LF-LC. The LS is of course the full-size sedan of the Lexus range so expect the LF-LC to feature suitably large proportions. All three of the above mentioned engines are expected to form part of the fourth-generation LS range.
Motor Trend are also reporting that the 600 hp twin-turbocharged V8 will be used for an upcoming Lexus RC FS. The Mercedes-Benz C 63 AMG Black Series will be the obvious rival. The 'FS' badge looks likely to become the performance nomanclature for Lexus, in the same way that Mercedes-Benz has AMG, BMW has M-Performance and Audi has RS.
[via Motor Trend]