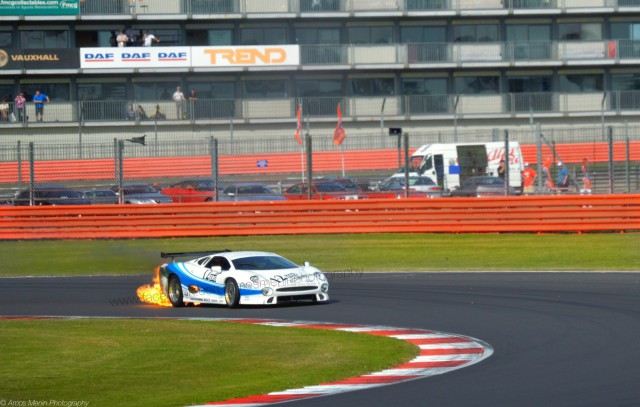 Seeing cars catch on fire during high-profile races isn't new. As a matter of fact, Lewis Hamilton's Mercedes-AMG Formula One car caught fire at this past weekend's Hungarian Grand Prix. What is new however is seeing an ultra-rare Jaguar XJ220 C catching fire but that unfortunately happened during qualifying at the 90s GT Legends series race at Silverstone.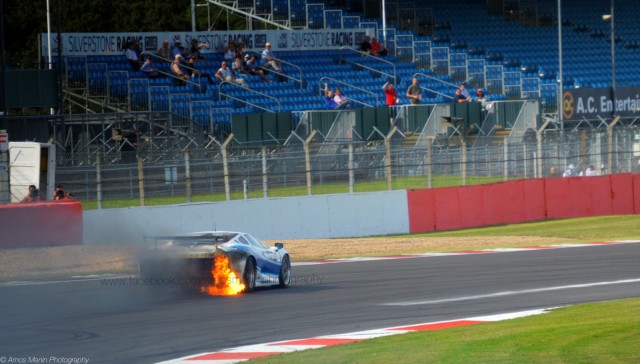 The fire is believed to have started either on Lap 1 or during Lap 2 when the car was passing through Luffield corners. Fortunately the car made it back to the pits before the entire car was ablaze.
It isn't entirely clear just how many examples of the Jaguar XJ220 C. However, it is believed that a mere 3 examples were created.
[Via Amos Menin]