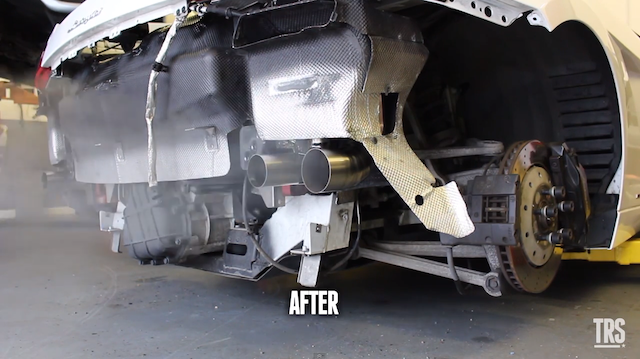 Armytrix are known to construct some of the most efficient and loudest aftermarket exhaust systems in the industry. Aurally the exhaust gives vehicles, in this case a pretty white Lamborghini Gallardo, a much louder exhaust sound. This, however is not the only benefit. The replacement parts are also considerably lighter.
[youtube]http://youtu.be/QDhoSuX6q-U[/youtube]
The Lamborghini Gallardo LP560-4 is powered by a 5.2-liter V10 engine producing an impressive 552 hp. Consequently, the Gallardo LP560-4 is quite a bit faster than the original first-gen Gallardo and can hit 100 km/h in just 3.7 seconds!