One of the most anticipated automotive events of 2014 is almost upon us! This year's goldRush Rally kicks off in Las Vegas, NV on May 31st and makes its way across the USA to New York City, ending on June 7th, 2014.
GoldRush is not just another rally, it's a lifestyle. When the rally winds down, the camaraderie and exotic car events keep moving! When participants invest in this luxury lifestyle event, they get much more out of it than just seven days of automotive mayhem!
In just five years goldRush Rally has not only established itself as the premiere automotive lifestyle Rally, but as an international public event for the prominent guests it attracts. With no detail left untouched, goldRush Rally challenges participants to find a better means of celebrating the automotive dream.
This year, the automotive supercar rally will be traveling from Las Vegas to New York with stops in Park City, Denver, Chicago, Cleveland, and DC. GR6 participants can look forward to eight days of breathtaking routes, five star accommodations and VIP entertainment throughout the scheduled and programmed tour. Fans can look forward to following along on this mind-blowing adventure.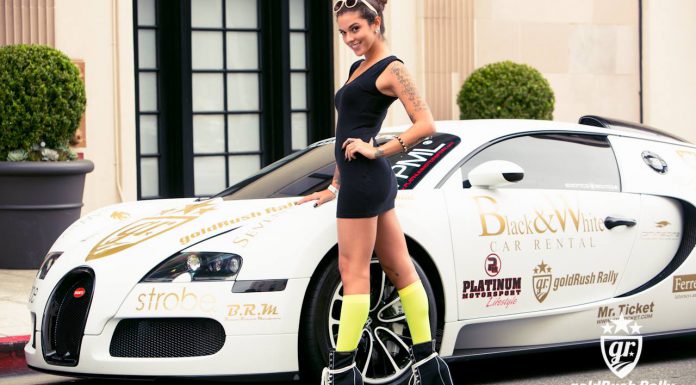 What's even more exciting about this year's rally is the amount of track time participants will have. The rally will visit the High Plains Raceway, near Denver, CO, and No Limits Raceway near Chicago, IL, on this year's wild adventure.
On Thursday, June 5th, the rally will host its annual exotic car drag race, and invites fans to come down to No Limits Raceway, 2695 West 50 South
Morocco, IN, to witness Bugatti Veyron's, supercharged Corvettes, SLS AMG's, Aventador's and more battle it out to see which car is truly the fastest.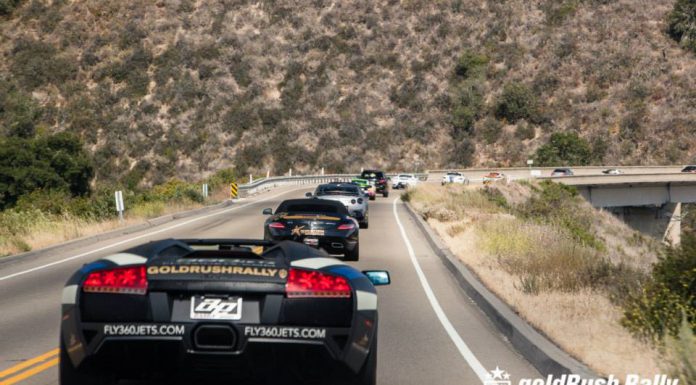 The rally supports the Taylor Lynn Foundation, a non-profit organization focused on enhancing the lives of children, while at the same time educating individuals on the importance of giving back. This year alone, goldRush Rally has raised $90,000 USD for the Taylor Lynn Foundation.
This year's event is going to be a blast, and we look forward to following along on this epic adventure!
GoldRush Rally invites fans to come down to The MID Nightclub in Chicago on the evening of June 4th to join in on the goldRush Rally party atmosphere. Members of the public who are of legal drinking age are more than welcome to attend!