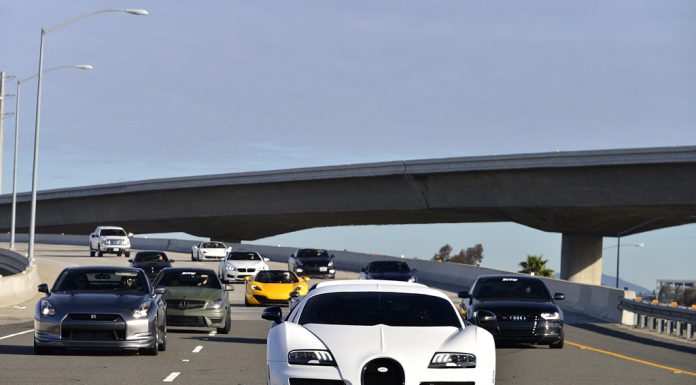 GoldRush Rally prides themselves in being one of the largest automotive families in the United States. With a heavy emphasis on family, it was only fitting that the crew celebrated a few special birthdays with a drive from GI Motorsports to Symbolic Motors.
Rally participants, crew members and friends, past and present, met at Los Angeles based tuning shop, GI Motorsports, early on Saturday morning. As the cars began to arrive, the goldRush family prepared to depart for lunch in San Diego.
With a passion for cars, particularly driving them, as the glue that bonded this crew together in the first place, it's only fitting that they celebrate milestones (like birthdays) with an exotic car cruise.
Dirk A. Photography was invited along for the drive, and rode along in the GI Motorsports Lamborgini Murcielago LP640-4.
The drive to Symbolic Motors saw such supercars as the famous goldRush Rally Bugatti Veyron Pur Blanc (affectionately referred to as the Panda,) Mercedes SLS AMG Black Series, Porsche Carrera GT, multiple Lamborghini Aventador's, Ferrari 458 Italia Spyder and many more.
Of course this fantastic supercar lineup drew in a large crowd of onlookers, eager to get a glimpse of these high-end exotics.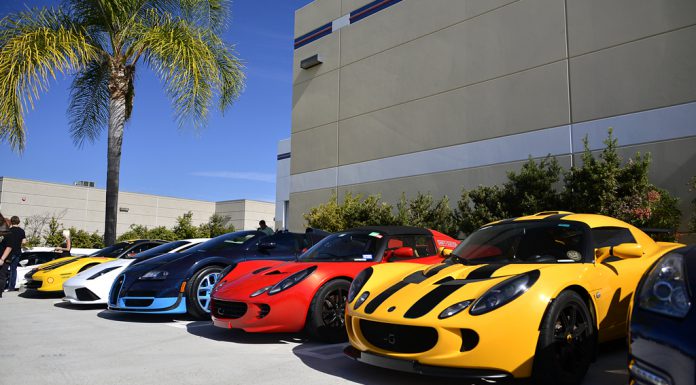 With the birthday celebrations in the history books, we don't think it will be long before there's another group drive organized by goldRush Rally.
Photos by: Dirk A. Photography