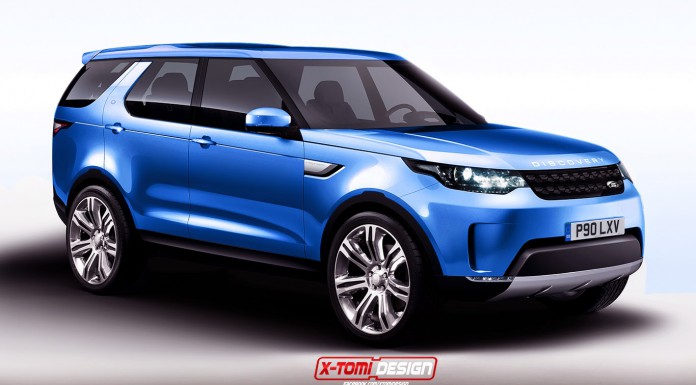 Just after revealing the extremely advanced Land Rover Vision Discovery Concept at the New York Auto Show 2014, it was confirmed that a brand new model, dubbed the Discovery Sport will replace the Freelander and be the first new Land Rover to draw on the new design language represented in the Vision concept.
In order to give us some idea of how the upcoming Land Rover Discovery Sport could look, X-Tomi Design has created the following rendering. While it is very likely that the Discovery Sport won't be as close from a design standpoint to the Vision concept as this rendering suggests, it is good to see the car with some more production and road appropriate elements featured.
Visually, this rendering depicts the car with more traditional headlights than those from the concept. It also features visible door handles, smaller wheels, new wing mirrors and a few other minor things here and there.
[Via X-Tomi Design]