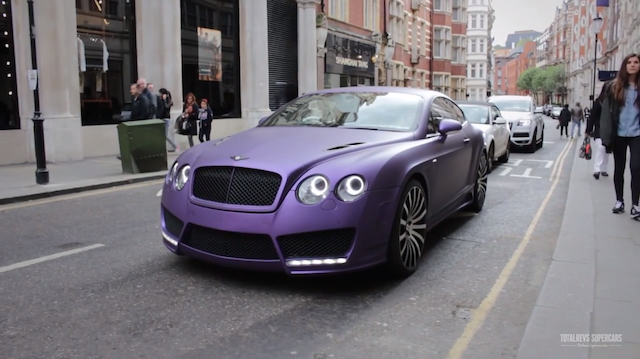 Standing out from the crowd of supercars in London is certainly no easy task, especially in a Bentley Continental GT! Bentleys can be found on almost every street corner. Here, however, we have one Bentley that managed to turn every head it passed thanks to the work of Mansory.
[youtube]http://youtu.be/fWmVHaJ2Kqs[/youtube]
The tuners look the rather reserved GT and replaced almost every panel with parts featuring ducts, LED lights and sculpted curves giving the car a drastically changed and aggressive look. Adding to the visual bang is the matte purple wrap that has been applied to the V12 grand tourer. You certainly would not miss this rolling past!