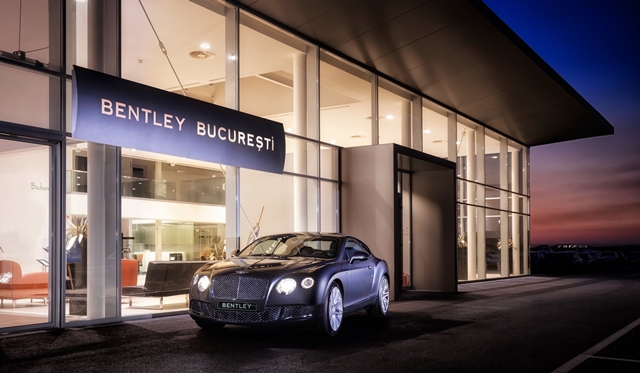 With the official opening of Bentley Bucharest, Bentley Motors continues the expansion of its dealer network in Europe with its first official sales point in Romania. The stunning new property covers more than 610 qm and for the first time offer a dedicated new car sales facility in addition to the established aftersales services.
Mihaela Tudorica, Brand Manager Bentley Bucharest, comments: "Having proved over several years the quality of our services, we are delighted now to welcome and host all Bentley customers in an elegant, state-of-the-art showroom and present the latest exquisite models from Crewe. We believe there is significant interest and potential in our market for this iconic luxury marque."
Bentley Bucharest is located on the Pipera Blvd. nr 1/x and is the British marque's 45th dealership in Continental Europe. The new showroom opens as the brand continues to achieve sales growth around the world. Customer deliveries to the end of September were up 9 per cent, to 6,516 cars, with sales in Europe reaching 1,081 cars, a 14 per cent increase compared to the same period last year.