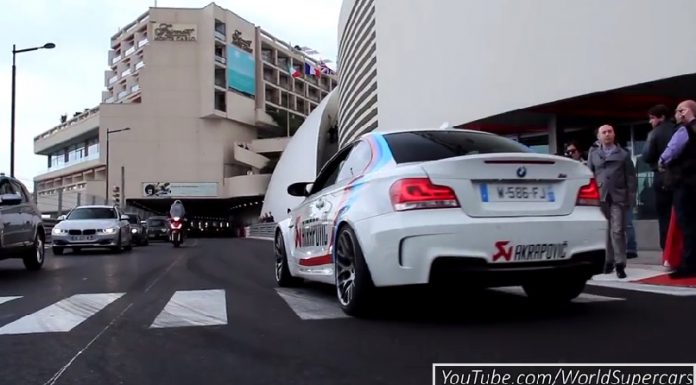 The BMW 1M Coupe has been hailed as one of the greatest BMW's of the past decade. The combination of the cars straight six engine, short-wheel-base and rear-wheel-drive layout make it a particularly potent little machine. Here we have an example that has been fitted with an Akrapovic Exhaust system that makes it sounds particularly awesome! The car was recently seen blasting around the Principality of Monaco.
[youtube]http://www.youtube.com/watch?v=PQXrqVH6Oso[/youtube]
The 1M Coupe comes with a six-in-line twin turbo engine creating a similar 340 hp together with 450 Nm of torque. The power is derived to the wheels via a manual six-speed clutch making a sprint from standstill to 100 km/h possible in just 4.9 seconds and reach a top speed of 250 km/h in about 30 seconds.