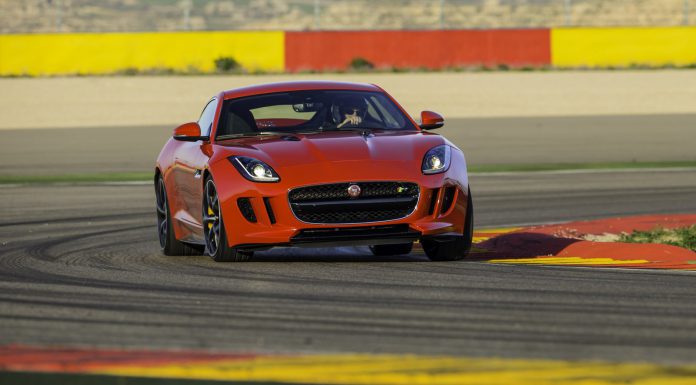 If new reports are to be believed, Jaguar could be currently creating a Club Sport version of the already awesome F-Type Coupe we recently drove.
It is rumoured that this car will weigh a considerable 200 kg less than the F-Type Coupe R which weighs a fairly hefty 1,665 kg. Likely to adopt the same 5.0-liter supercharged V8 engine as the Coupe R, the F-Type Club Sport could conceivably reach 100 km/h in less than 3.5 seconds.
GTspirit Road Test of Jaguar F-Type R Coupe

While speaking about the possibility of such a car, F-Type Programme Director Russ Varney said, "We have three or four things we are looking at for the next developments of the F-TYPE and a lightweight, harder version is a long way up that list.
"It depends on how far you want to take a lightweight F-TYPE. I would like to take it to the point where it's still this car and not a different car. I wouldn't want to turn it into something like an Elise."
"If you could get a couple of hundred kilos out of it, that would be a special car.
"We won't get any weight savings of significance by looking at any one thing, so it has to be holistic across every part and that's a lot of engineering."
For this to make sense, Varney revealed that the company would need at least 500 annual sales.
But just how could 200 kg be saved? Well, Varney had this to say, "To get 200kg out of it would involve lots of lightweight materials. The risk with some of the light materials is that you have to put some counter measures in for some of them, which adds weight back in. Carbon-fibre panels would help a lot straight away, and quite easy to make and the tooling is quite cheap at those volumes."
[Via Motoring]